"Stream all about it"
What do you do when an iconic established news brand wants to promote a new innovative streaming service?  You start with an established news icon, the NYC newsstand, and populate it with modern digital content.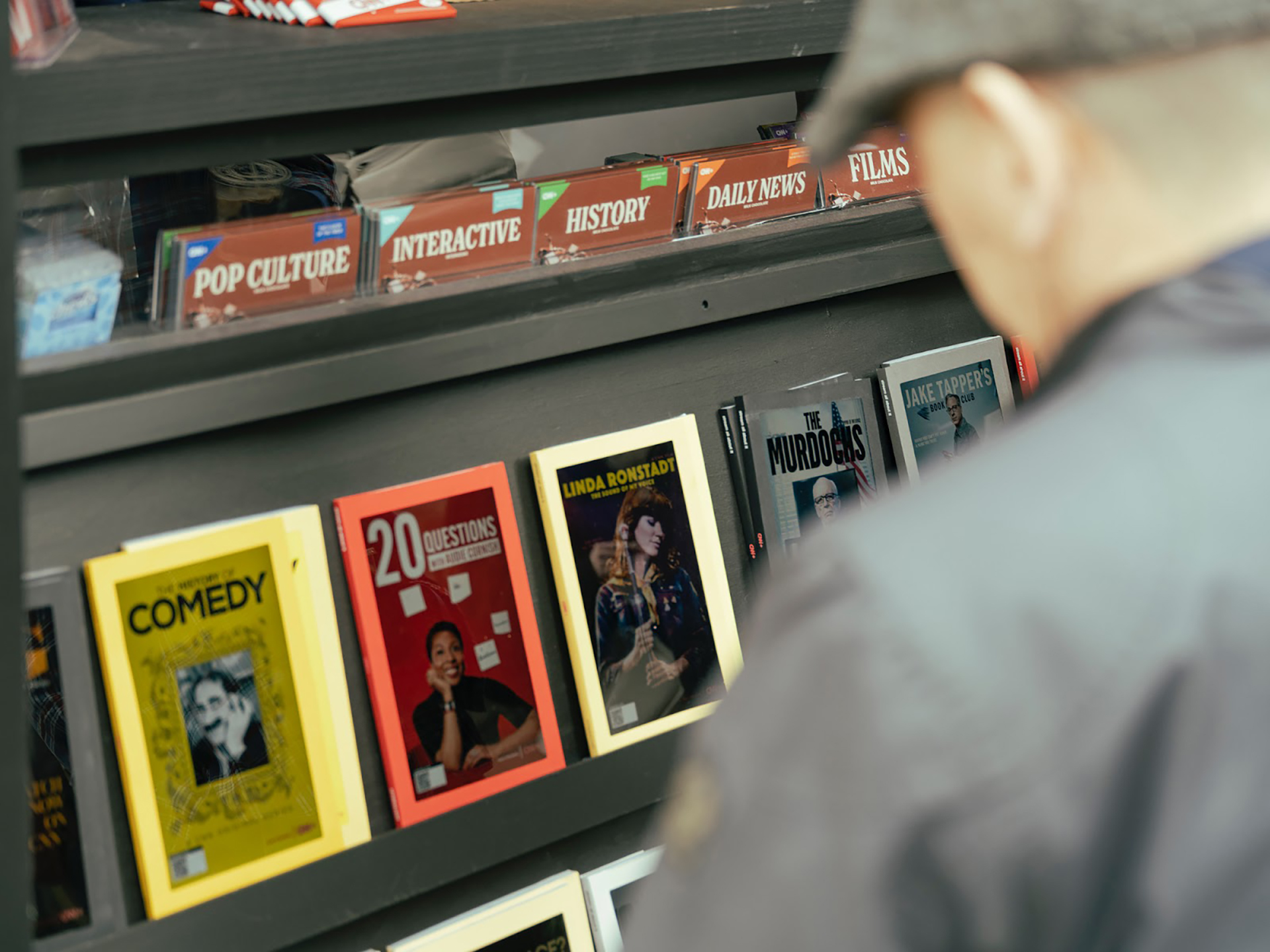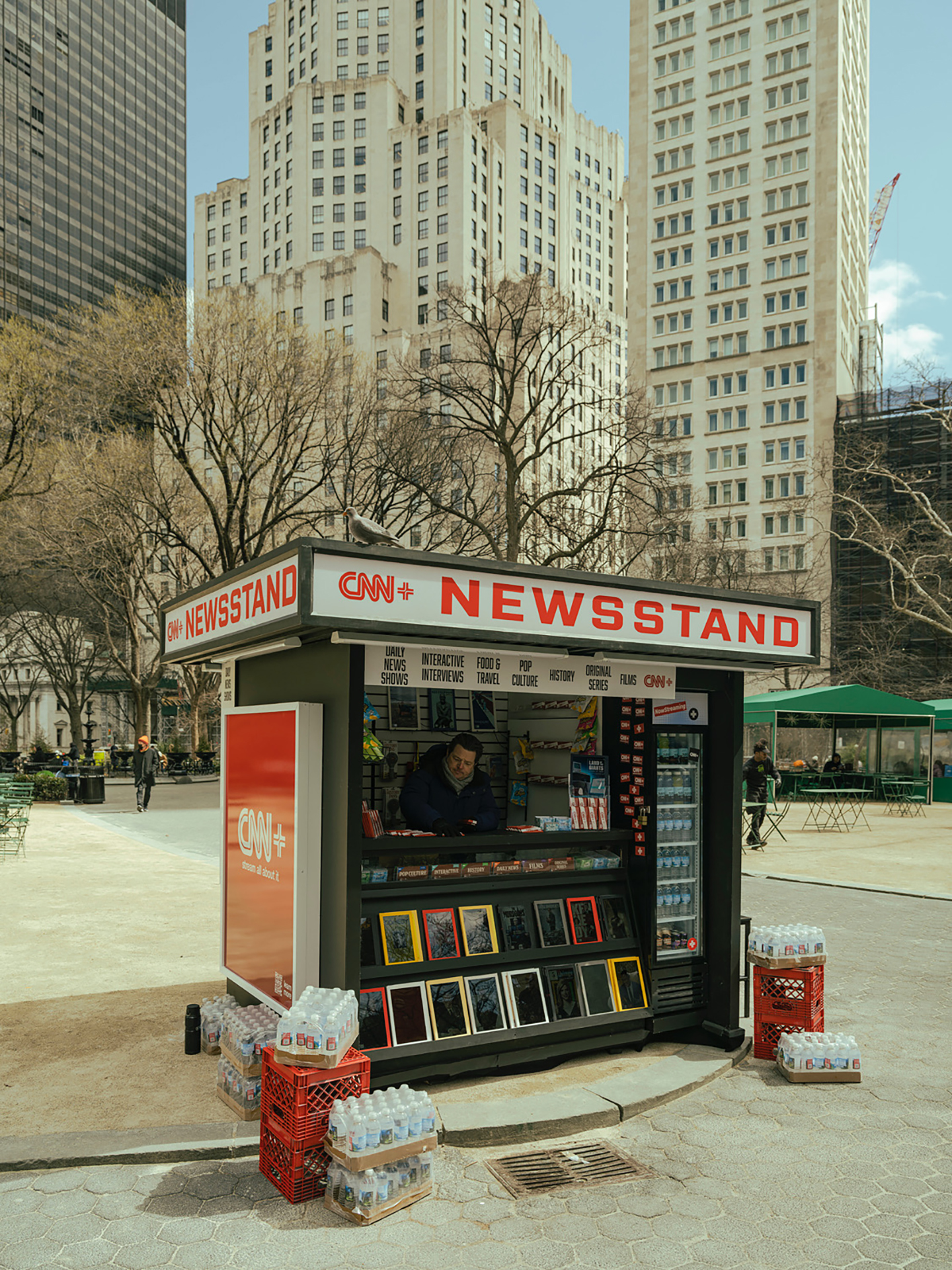 The Product–
CNN+ is the new non-fiction content streaming service from CNN.  Billed as "a whole new way to engage with CNN's journalism and storytelling" offering over 1,000 hours of on-demand content.  But it is not the CNN you already know, this service offers brand new daily and weekly shows, documentaries, and an innovative interactive Q&A feature called Interview Club.  CNN+ is something new and innovative presented by the well known brand in journalism.
The Idea– 
To celebrate the launch of this service CNN wanted to create a unique experience echoing the idea of something new from a trusted news source.  To accomplish this CNN partnered with FIG and Tool of North America and thus the CNN+ Newsstand was born.  At first glance the installation appears like another ubiquitous New York City newsstand, but further observation reveals that this is no normal stand, it is populated with digital interactive content.
The Build–
To be successful the news stand had to feel authentic and at home in NYC.  Starting with hundreds of references from real world news stands a plan was developed to match a classic newsstand form factor.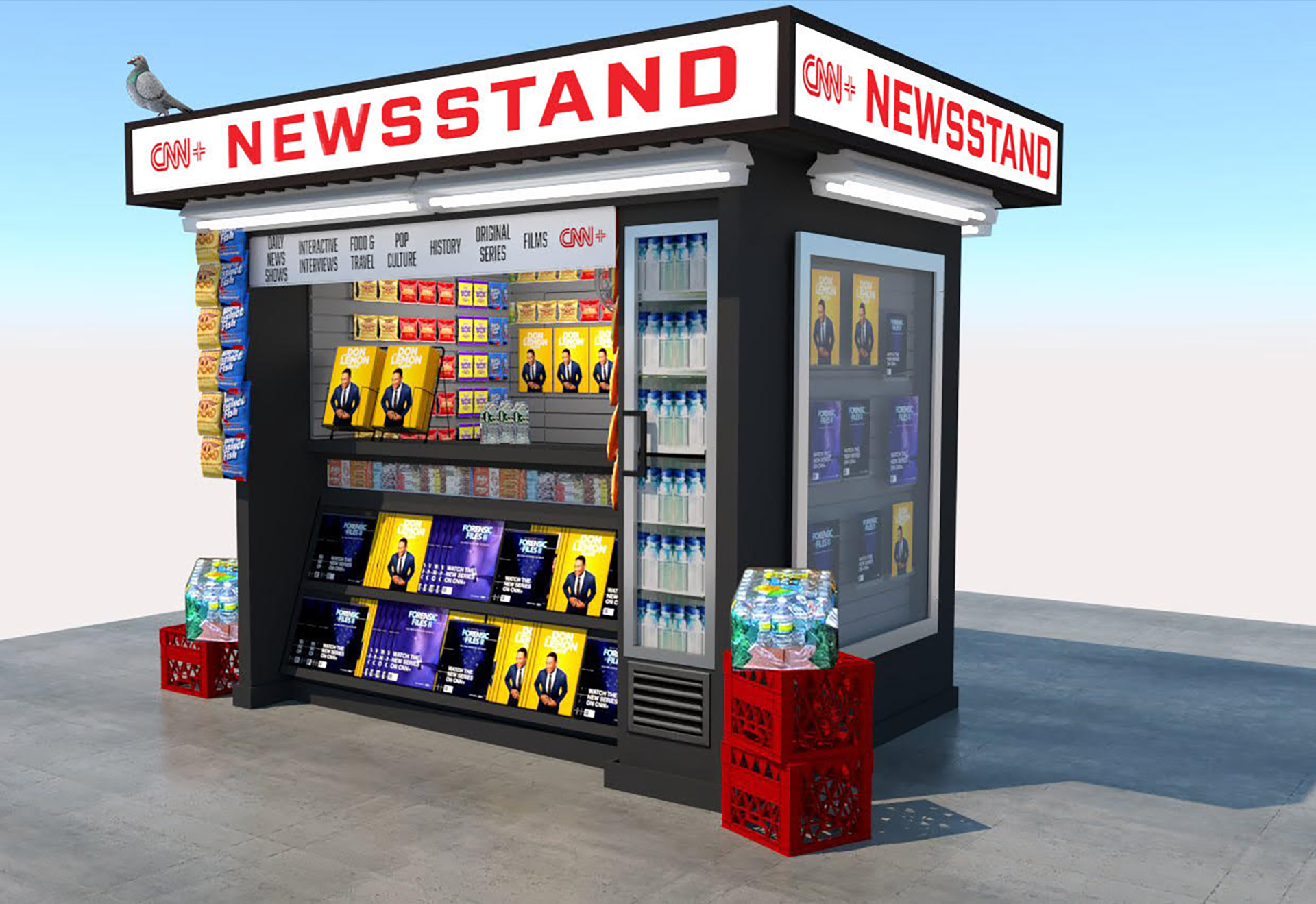 To populate the shelves 30 custom magazines each containing a digital screen were fabricated, one for each of the high priority shows housed on CNN+.  Each show's keyart was redesigned to appear more magazine-like, then animated creating a unique dynamic visual for each property.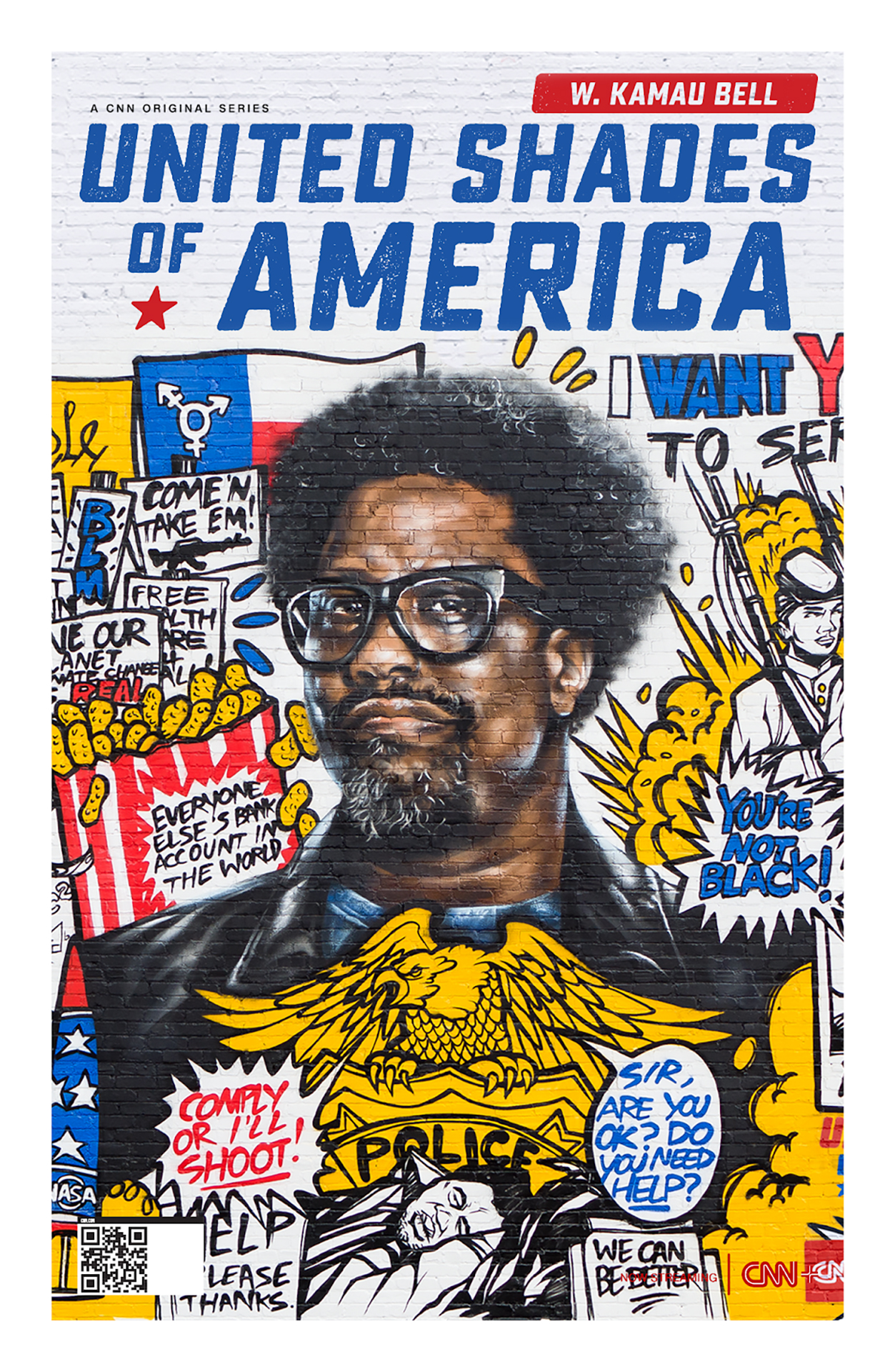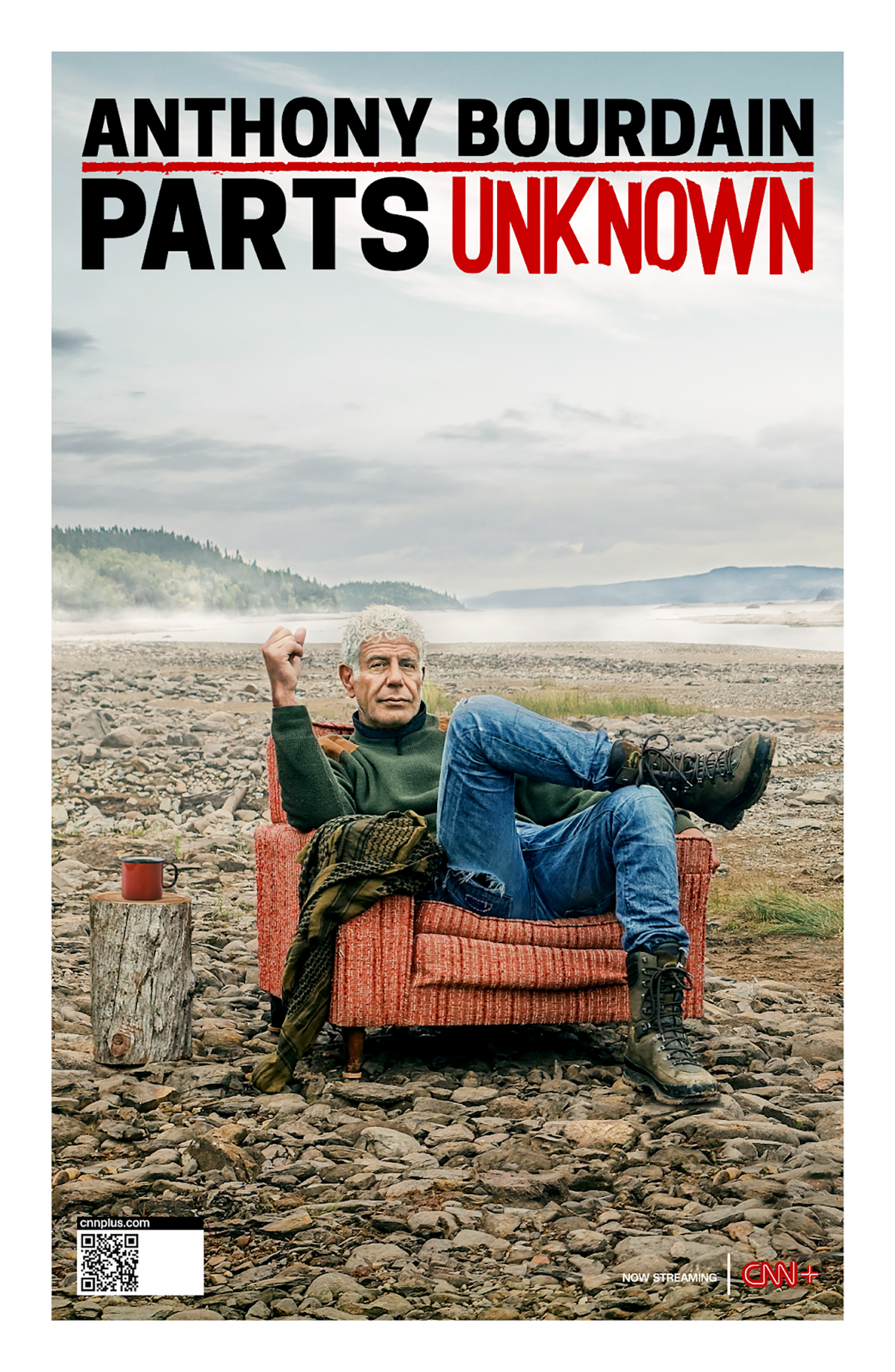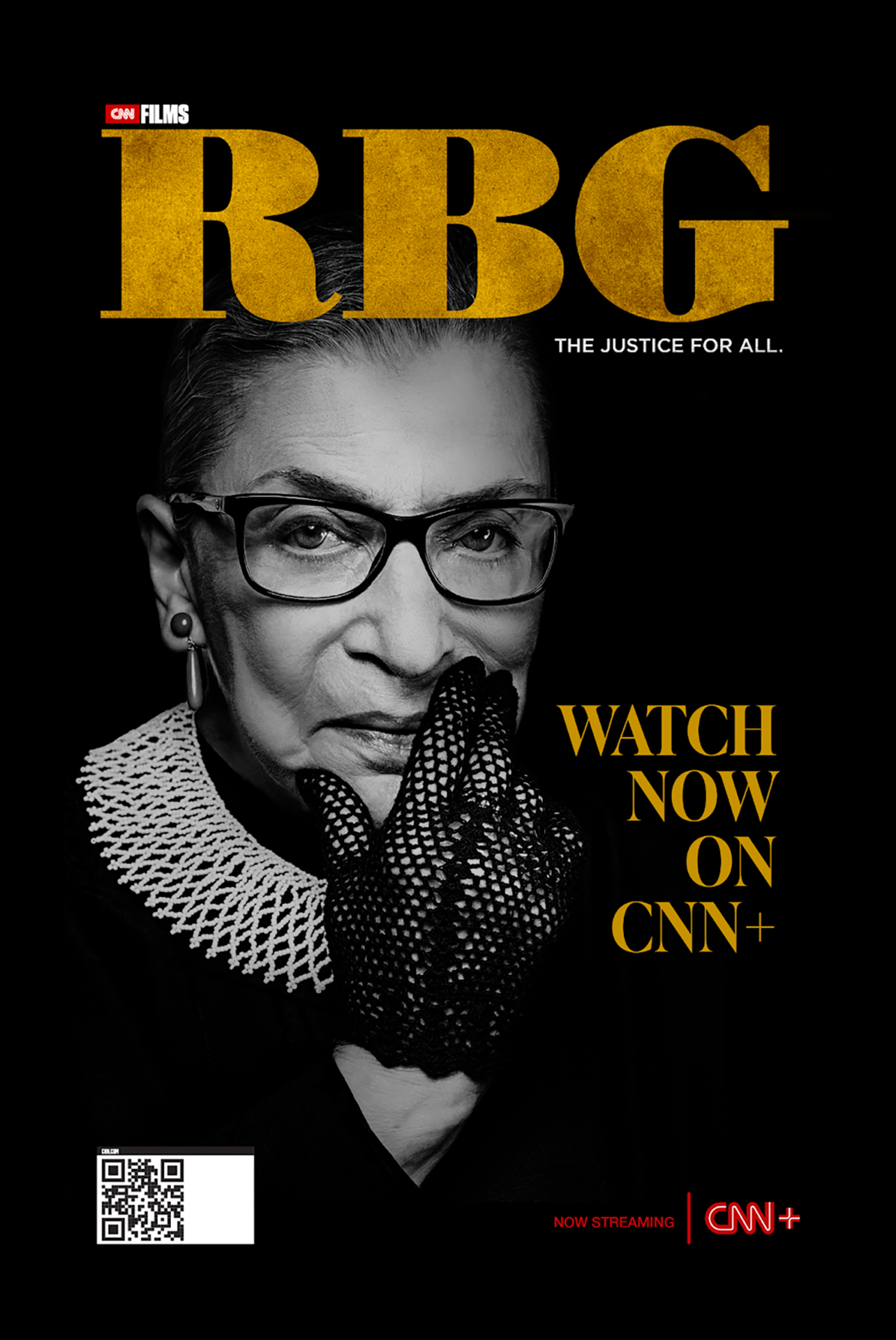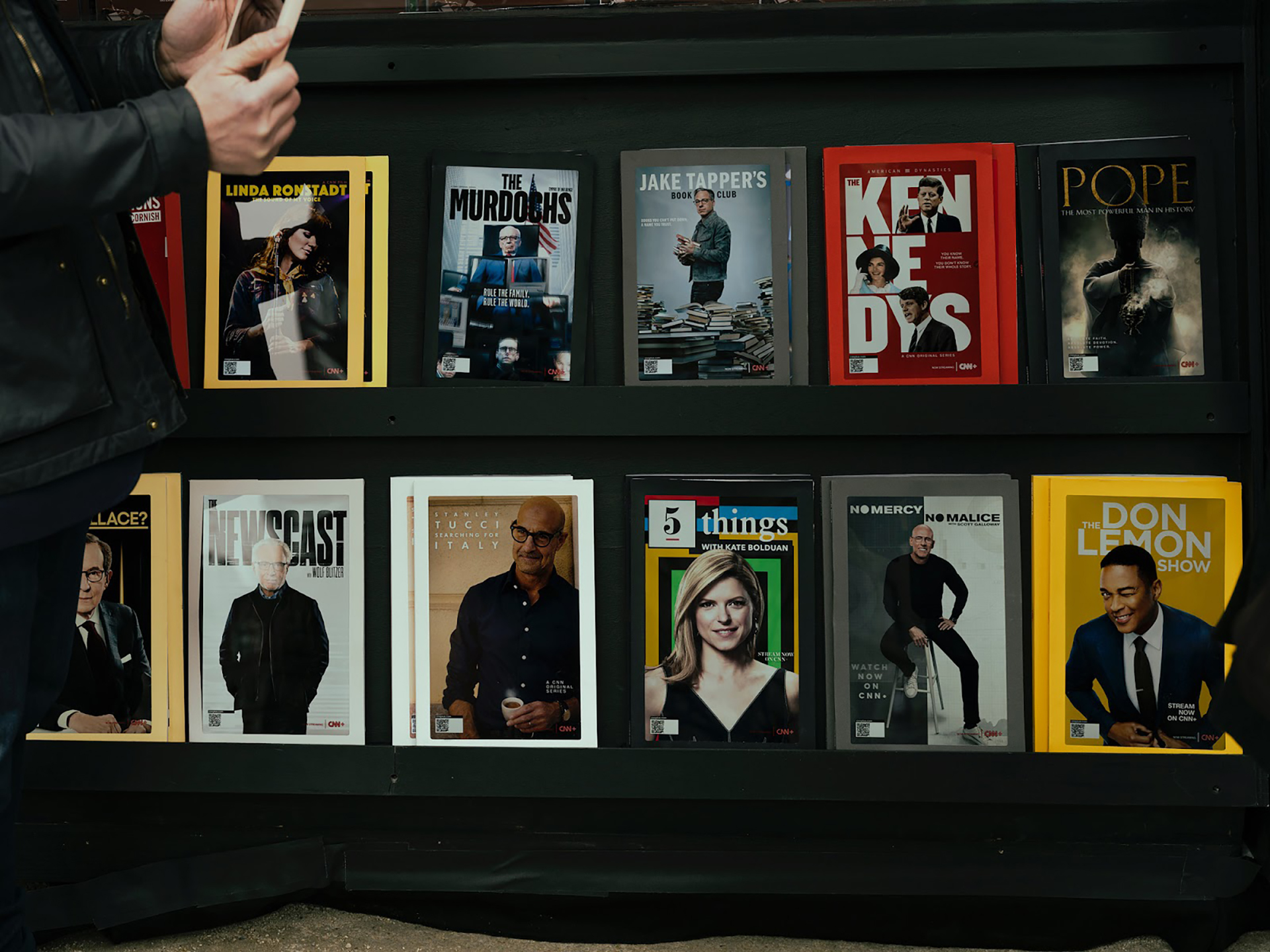 Parody products were created to fill out the rest of the space, packing every corner and making maximum use of the space in true NY fashion, finishing the look and giving our audience more to explore.  Finally the structure was aged to make it feel more settled on a NYC Street.
The Installation–
Under the cloak of darkness on a cold spring night the newsstand was installed in the iconic Madison Square Park in the NoMad neighborhood of Manhattan.  This high traffic location provided the perfect backdrop for the stunt, where it would appear perfectly at home amongst the other stands in the area, but the diverse foot traffic would have a wealth of people walking close enough to identify the unique characteristics of this specific newsstand.  
And no newsstand would be complete without a newsstand operator with an excess of personality.  An improv actor was cast to be the personality behind the booth.  Outgoing, opinionated, and always charming, our central actor gave the whole experience a finishing touch and one more element for our audience to interact with.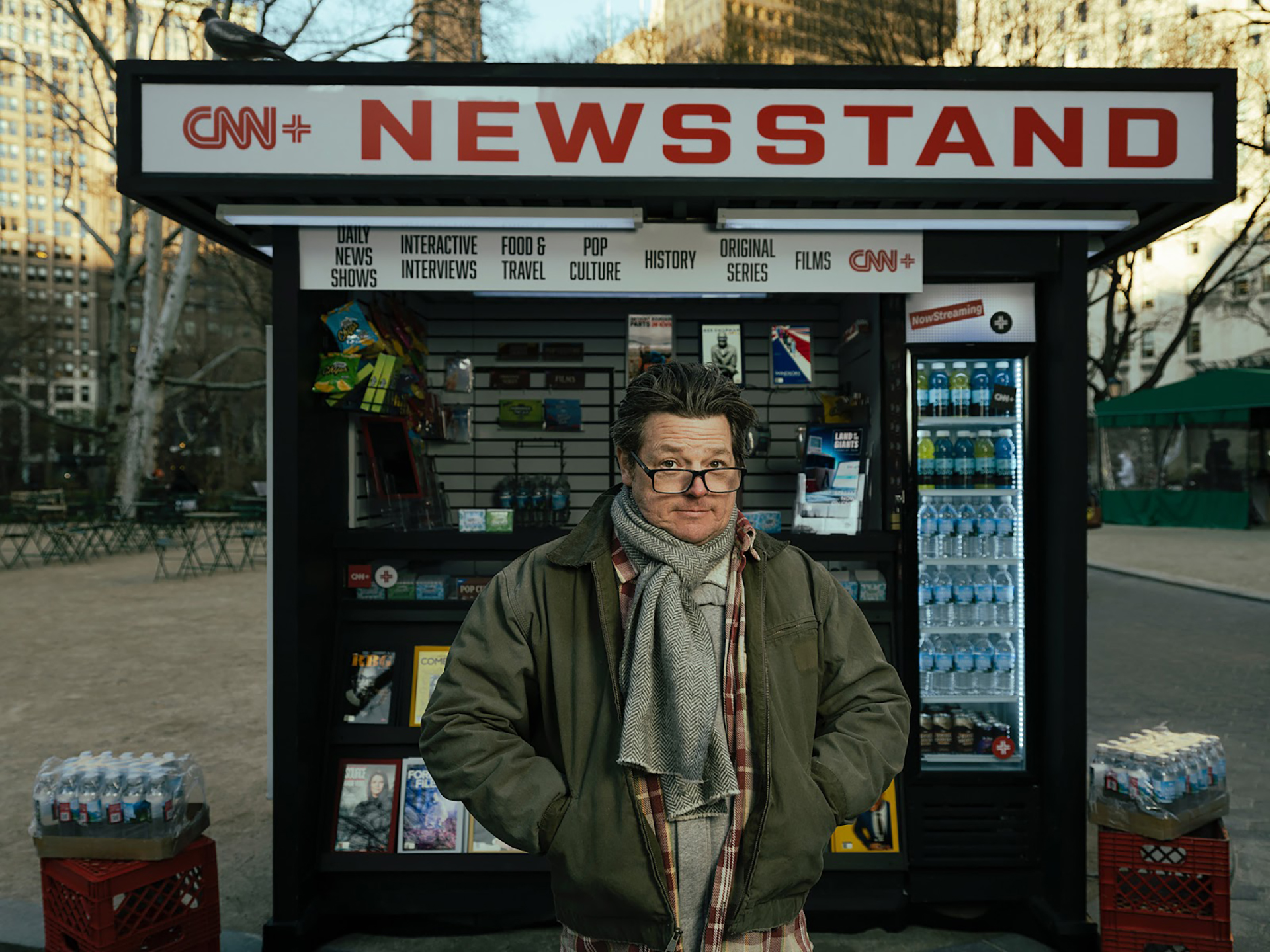 Park regulars were interested in where and when this new structure appeared from, countless passerby questioned what it was selling.  For three days we invited anyone strolling through the park to experience an iconic news source offering something new and innovative.  Visitors explored the content offered by CNN+, ate some bespoke snacks, explored the various unique props created for the experience, took pictures, and had lots of conversations with our charming newsstand operator.
The Shoot–
To capitalize on the build and further amplify the experience online we filmed a series of short scripted social films.  Each focusing on our operator as he interacted with various NYC archetypes, and explaining the content and features of CNN+.