Bringing the worlds of Amazon's Original Series to life.
For TwitchCon 2022, Tool worked with Amazon Prime video to activate experiences for two of the most exciting titles released this year, Lord of The Rings: The Rings of Power and The Peripheral.  Working with a 2,500 sq ft space, we set out to create two separate consumer activations, each based on strategic insights about TwitchCon and the motivations of attendees.  
Key Objectives
Leverage and maximize the amplification power of attendees who are live streaming to their audiences online, beyond the physical convention space.
Create an interactive and immersive experience that would speak authentically to TwitchCon attendees and draw them in for deeper engagement.
Build an elevated and inviting space giving attendees a comfortable relaxation space away from the chaos of the convention floor.
The Rings of Power Experience
We created a space to bring the epic lands and characters from The Rings of Power to the Twitch community, aggregating over 40 minutes of immersive content, character profiles and BTS, into a custom edit made specifically for TwitchCon.  This immersive theater included 3 contiguous LED walls, 8 ft tall and totalling approx. 44 ft of length.  Our VIP seating design allowed us to flexibly shift between different programming moments in the space.  In addition to impressing fans with world class CG visuals, we engaged Twitch streamers to take over the space at pre-scheduled times and stream to their audiences, live from Middle-earth at TwitchCon.  Streamers were engaged prior to the event, to do Twitch Watch Parties with their fans to start the conversation and tease the TwitchCon activation.
Streaming from Middle Earth
Over the three days of the event, we completed 10 live streams on Twitch, featuring 16 VIPs, totaling 7 hours of live content, streamed to Twitch.  Approximately 12,000 attendees either entered the space and/or interacted with brand ambassadors over the course of the event.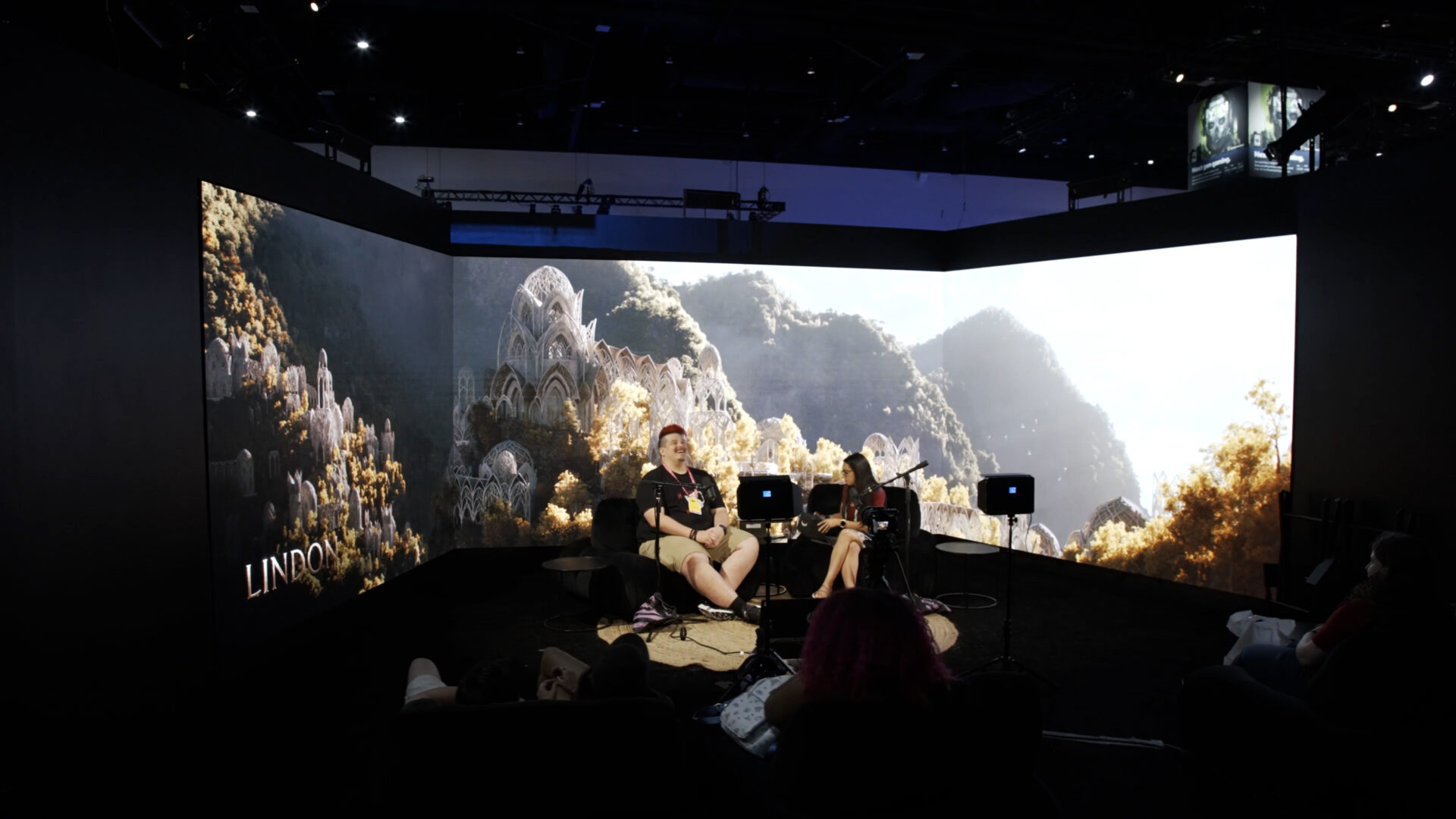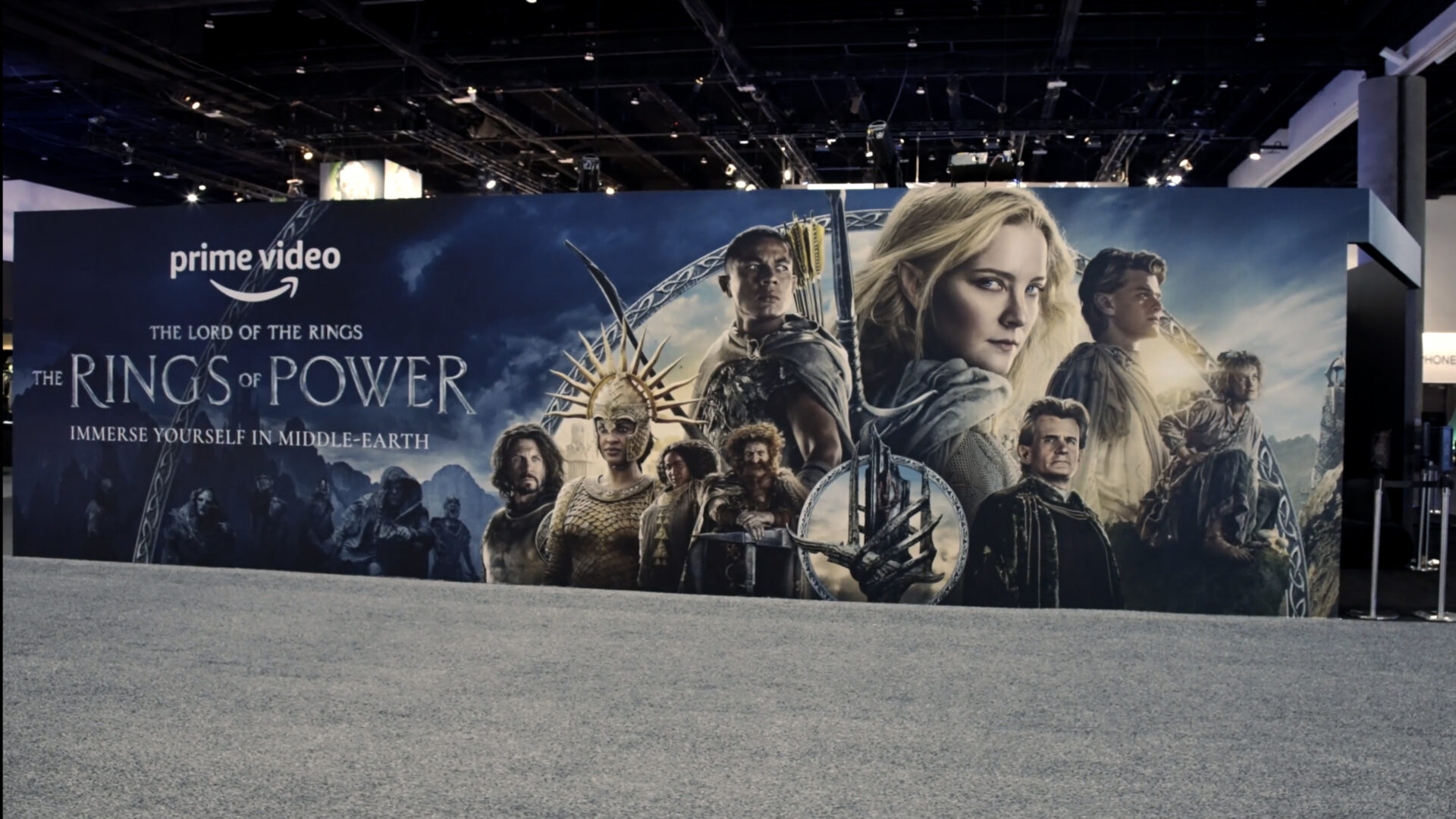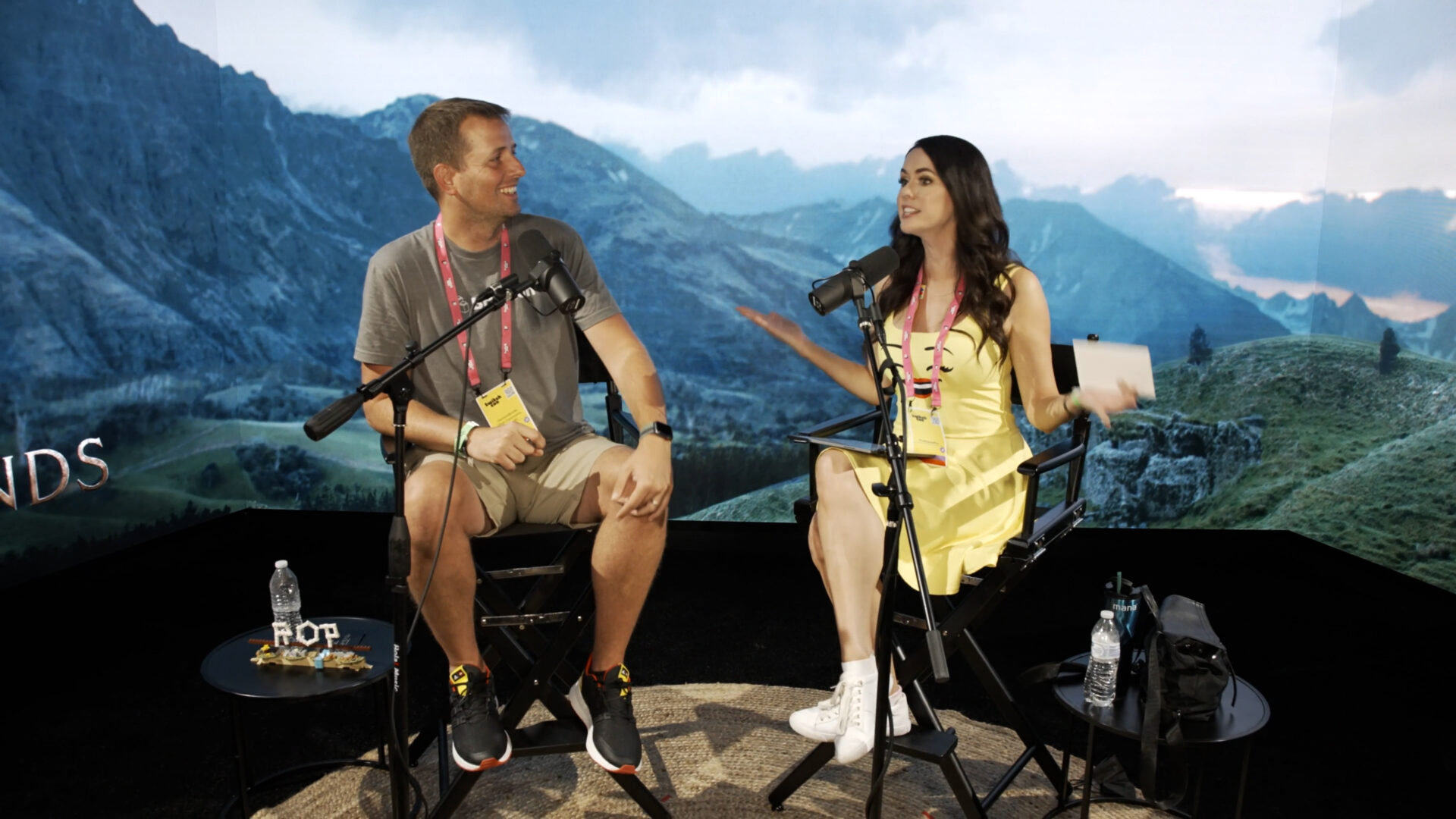 The Synergy Team within Amazon Prime Video was also able to secure a special feature with Bruce Green on the Twitch Gaming channel; he did a full live walk through of the activation which saw 246,000 live impressions throughout the course of his 4 hour live stream.
The Peripheral Experience
On the other side of the activation, we created an interactive experience inviting guests to "Become a Beta Tester" and step into the world of The Peripheral.
To cater to our TwitchCon audience and make this personalized, the experience started with each guest entering their Twitch handle.  They then proceeded to sit in a custom built, futuristic gamer platform. Via a personalized, interactive trailer experience, each guest was given the chance to create their own Peripheral by completing a personal eye scan analysis.  We leveraged the narrative and AV content from the show, to create a unique and individualized immersive trailer.
Becoming a Beta Tester
Our high-end custom gaming platform included: