The Experience
The Emmy-award winning Prime Original series, The Marvelous Mrs. Maisel, has transported viewers from 2018 to 1958 New York City through the magic of television. From November 29 through December 8, 2018, fans of the show are able to experience a slice of 1958 New York, as Prime Video and Tool bring the Carnegie Deli back to real life through a pop-up replica restaurant in Lower Manhattan.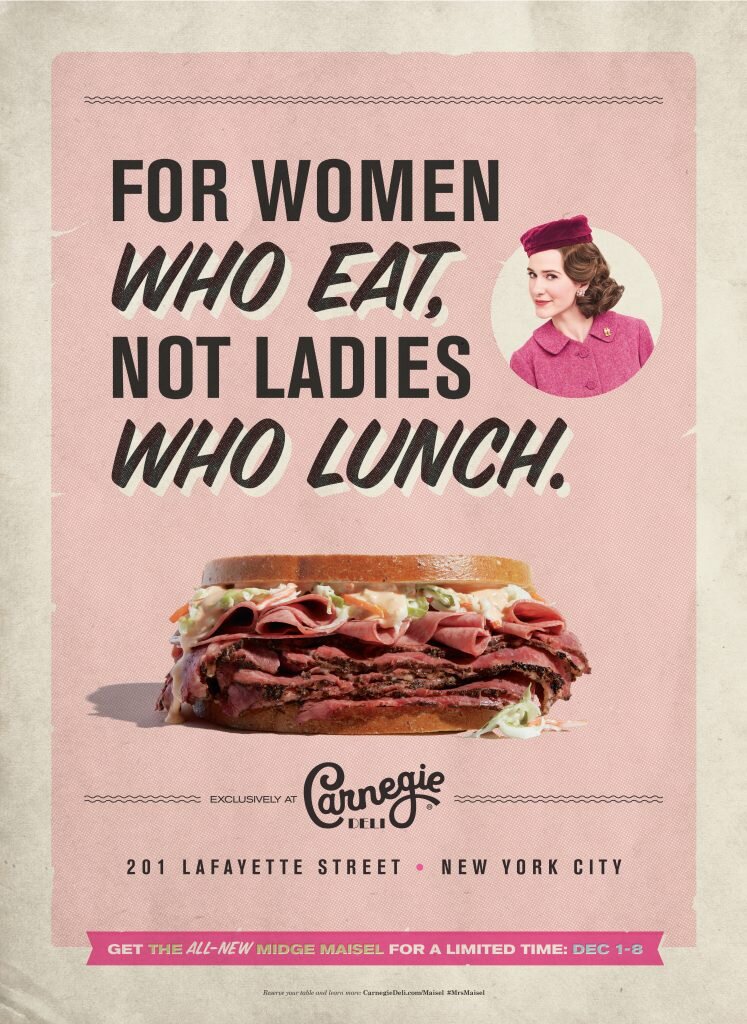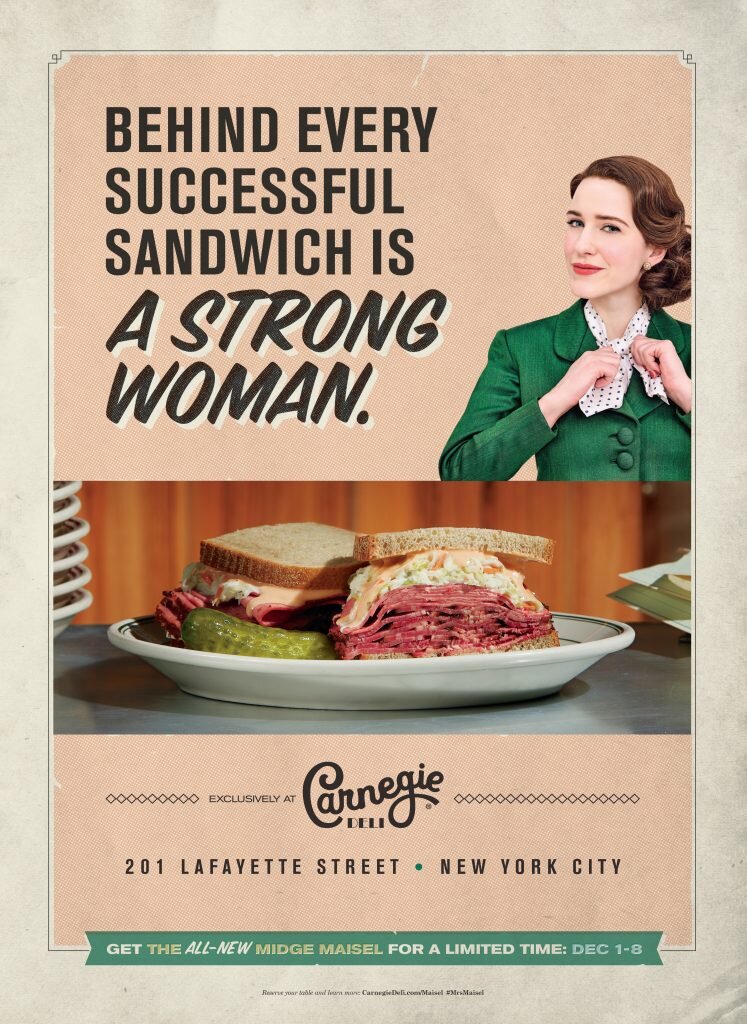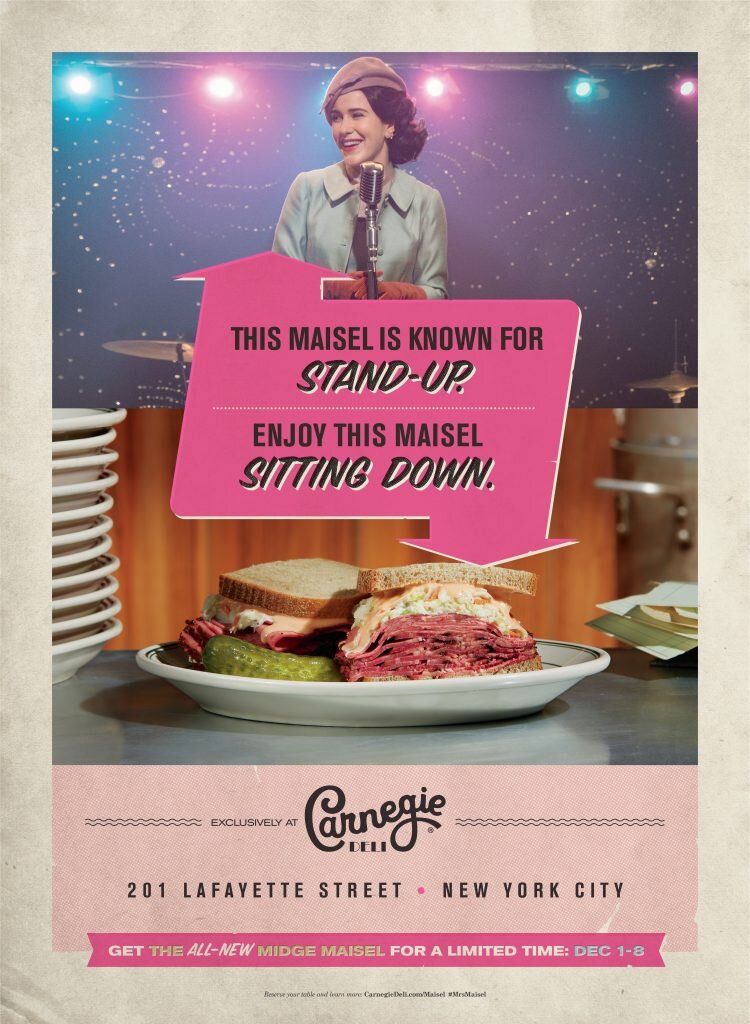 This one-of-a-kind pop-up deli transports visitors back to the era of the TV series, with everything from décor, to pricing, to the menu, reflecting 1950's New York City as depicted in The Marvelous Mrs. Maisel. This pop-up deli is designed to celebrate the show's second season, available to stream on Prime Video on Friday, December 5.
Tool worked closely with The Marvelous Mrs. Maisel production team and the owners of the iconic Carnegie Deli, which shut its doors in 2016 after serving New Yorkers for 79 years. The Marvelous Mrs. Maisel pop-up deli serves original sandwiches named after the most beloved characters of the show, as well as cheesecake, and black and white cookies. The star of the food lineup is "The Maisel" – "a sandwich worth the schlep!" – made with Carnegie pastrami, salami, coleslaw, and special sauce on rye bread.