Women Founders Represent is a virtual event and pitch series showcasing 10 inspiring entrepreneurs and their products that are accelerating the future of voice technology.
Amazon Alexa, Alexa Fund and All Raise co-hosted this interactive broadcast and pitch competition, culminating in juried prizes that lead to life-changing investment opportunities for the winning Founders.
Tool collaborated with the Amazon Alexa events team to bring this virtual event to life. Our responsibilities included:
– Creating the run of show
– Designing and developing the front-end of the website
– Integration with the back-end event platform (NexTech)
– Designing and creating a virtual stage
– Talent coordination, management and logistics
– Attendee experience design, e.g., interactive polling and realtime graphics (integration with Hovercast)
– Technical direction of live broadcast and showcalling
– Remote directing and production of 12x short content films + the motion graphics and post on all of the speaker videos
– Production of 17x speaker live streams for Q&A and panels
The Virtual Stage
To create a visually differentiated event, we designed a virtual stage environment that housed all of the speaker videos and panels so there was a cohesive visual theme to the event. Central to the stage were two virtual screens that allowed us to showcase panels, Q&A, speakers and interactive polling content. We were able to switch between dual screen or punch in and feature one of the screens.
The Speaker Content Films
With 12x speakers all over the country, it was important that we were able to deliver easy to use drop kits that allowed us to capture high quality video and audio. Our production process included a virtual tech rehearsal with each speaker that allowed us to work with each speaker and insure everything was set up properly and that we could select the best location for them to film in their homes.
Motion Graphics Package
We created a motion graphics visual language that was applied across show transitions, lower thirds and opening and closing graphics. These were not only used within the speaker short content films, but also as visual transitions for the overall event.
The Website
The event website UX and design focused on making the speakers and the event the hero content. Site navigation that included additional information about the Schedule and Speakers was collapsed and expandable upon viewer activation.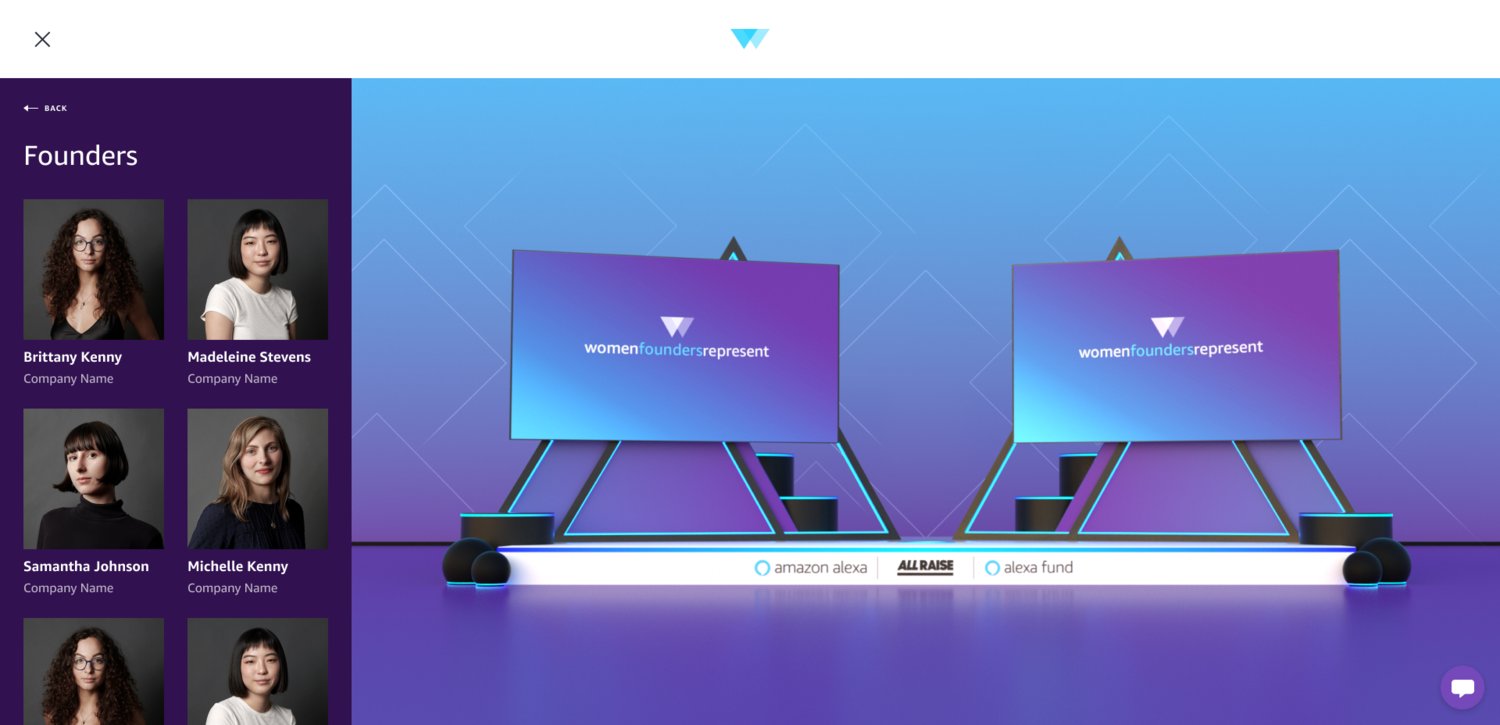 Interactive Polling and Audience Participation
To keep our audience engaged, we integrated Hovercast's real-time interactive polling platform. We created relevant polling questions throughout the event that allowed the audience to see real-time results for how the audience was feeling about a given topic.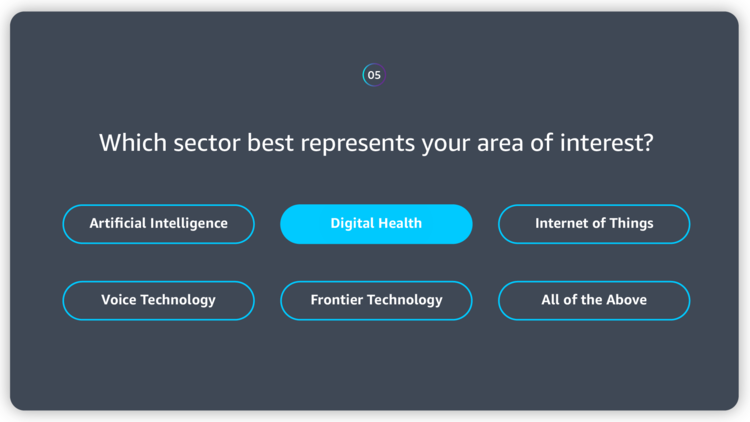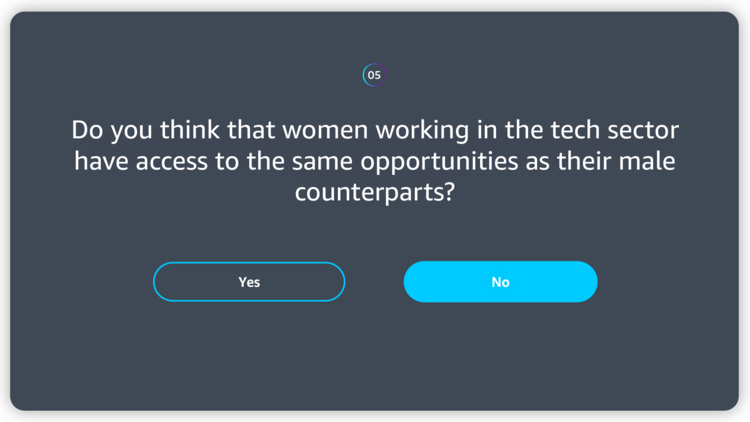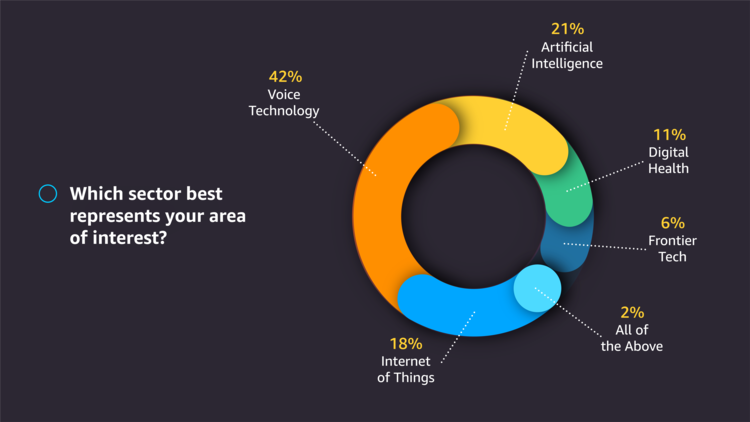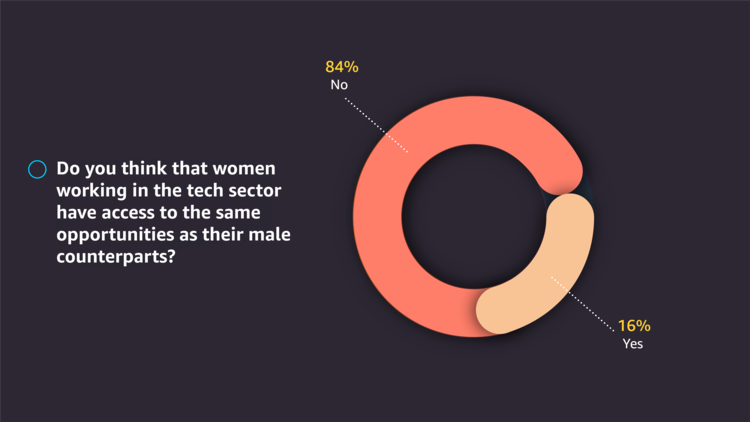 Calling The Show
It was important to Amazon Alexa and our team that the show be as tightly executed as an IRL event. We created a detailed ROS for the 3 hour event and called the show using vMix. This allowed us to switch cameras and angles to highlight the most important content and bring dynamism to the show.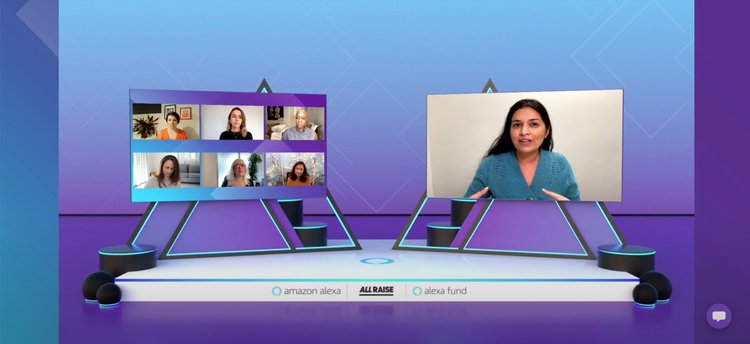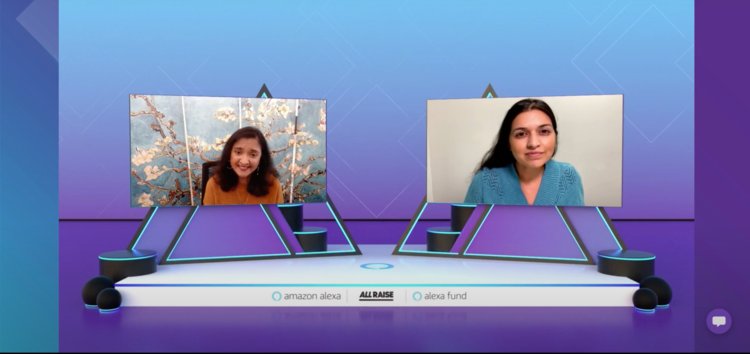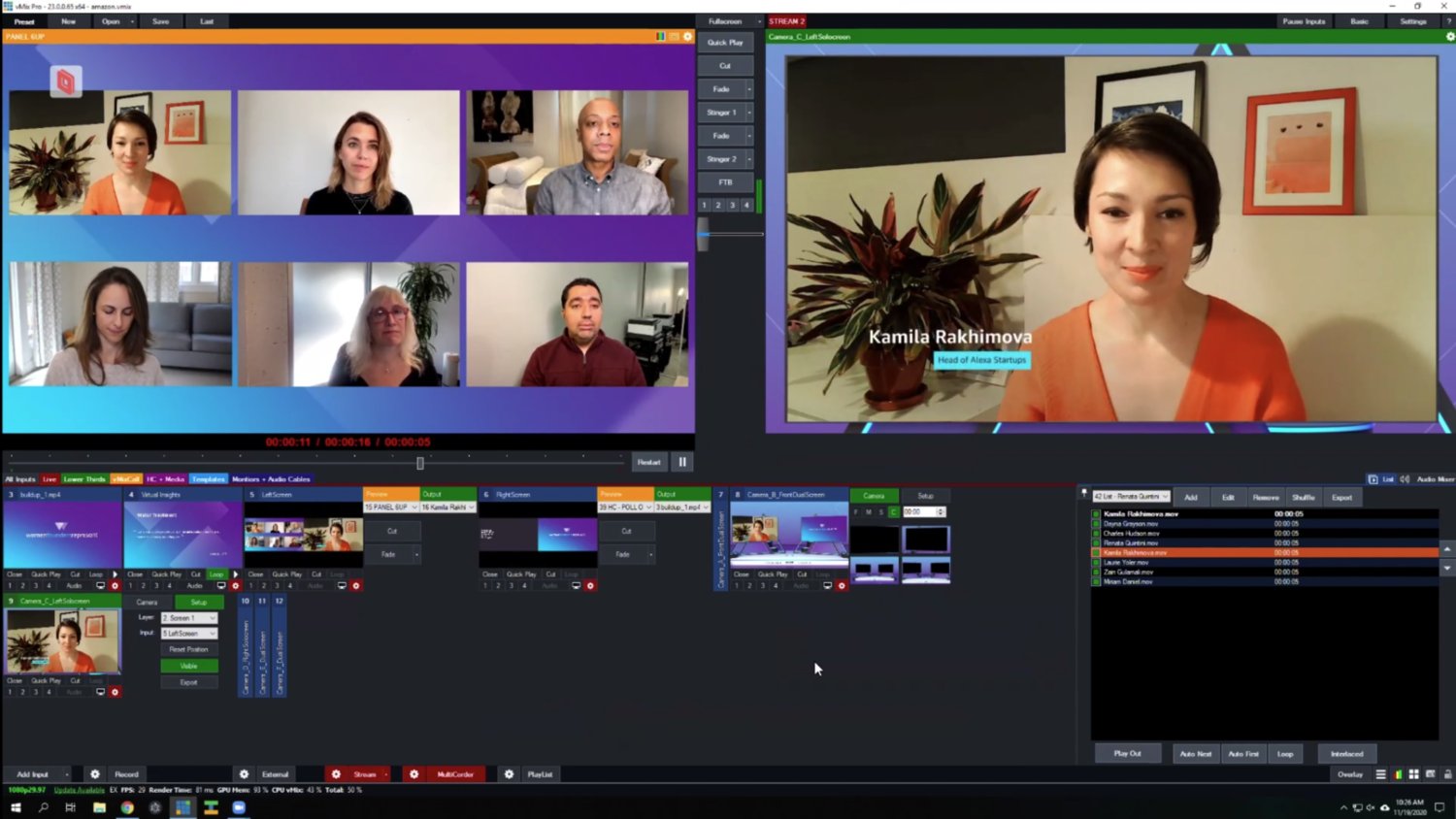 Digital Event Takeaway
We curated the most insightful comments from the audience chat and panel quotes into a digital takeaway book that speakers and audience members were given following the event and that could be shared via social platforms.