During the 2018 football season, the NFL started live-streaming Thursday Night Football on Twitch.
To enhance the streaming experience, Twitch tapped Tool to create custom interactive features.
Tool created a custom Twitch extension for their Thursday Night Football stream that allowed viewers to compete in a live, interactive game with each other where they had the opportunity to watch the NFL games, check team stats/standings, and make projections to score points that totaled on a community leaderboard throughout the season.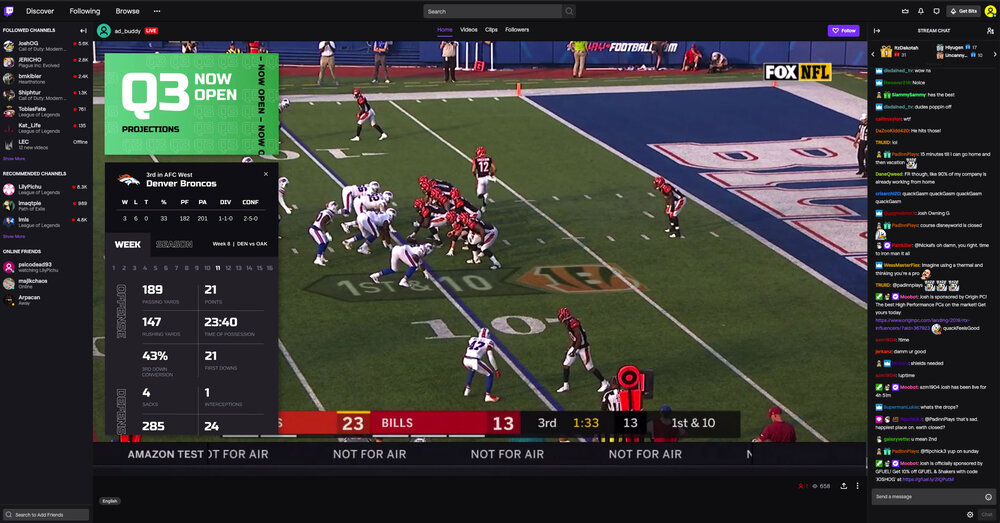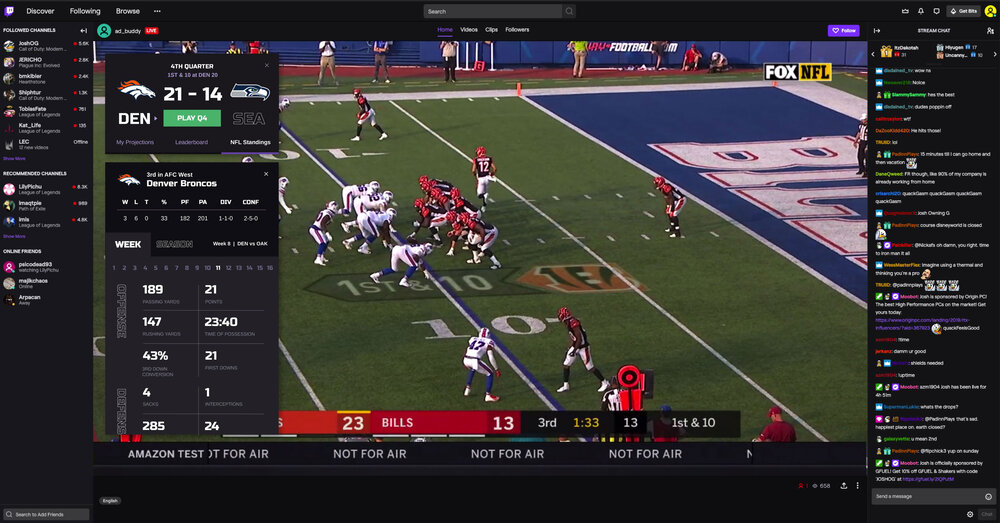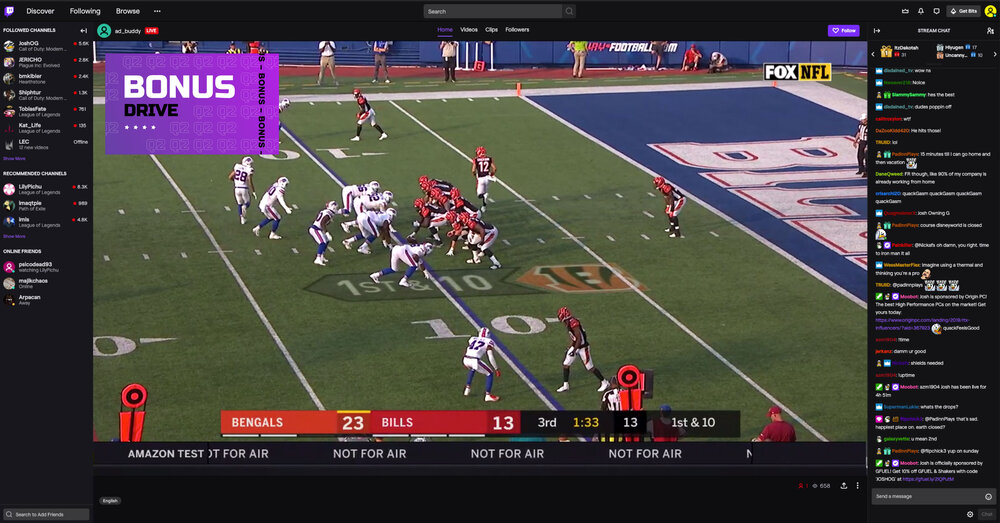 Similar to fantasy football, each featured matchup provided users a chance to compare stats in the head-to-head and use that information to score points on various outcomes in the game. At any time during a game, users could access detailed team information, including average passing/rushing yards per game, average yards against, sacks per game, time of possession, and more.
Projection questions were designed to occur at various points through the game, with different values to incentivize frequent interaction throughout the games, as well as longer total engagement and return value for viewers over the course of the season. Projection questions were divided into three categories:
Game Projections
The most challenging and highest value of the three, which asked who will win the game, along with specific number predictions for points, yardage, etc. for the game.
Quarterly Projections
Lower value, more frequent questions formatted in a simple "Over/Under" fashion. Six questions were pulled randomly from a bank of dozens of possible statistics, making each quarter feel unique and fresh. Point multipliers were earned based on how early the questions are answered during the quarter, with value decreasing as the clock nears 0:00 to incentivize riskier predictions.
Bonus Drives
The light, random question format that rewarded moderate points for those feeling lucky. Less to do with stats and trends, this question was more about timing and gut instinct.

Leaderboard & Rewards
At any point in the game, users were able to check their progress on the "My Projections" tab to see how they score for each question as the results come through. Points per quarter and game were all tallied and entered into a leaderboard for the season. Users could see how they ranked among the competition. Users placed into different tiers on the leaderboard, depending on their performance. This placement had corresponding rewards, such as badges and other bragging rights at the end of the season.