To inspire excitement for the opening of INTERSECT by LEXUS, a new immersive cultural space in New York City, Emilie Baltz worked with the team at MILK Studios to design a VIP preview inspired by a magical, secret garden.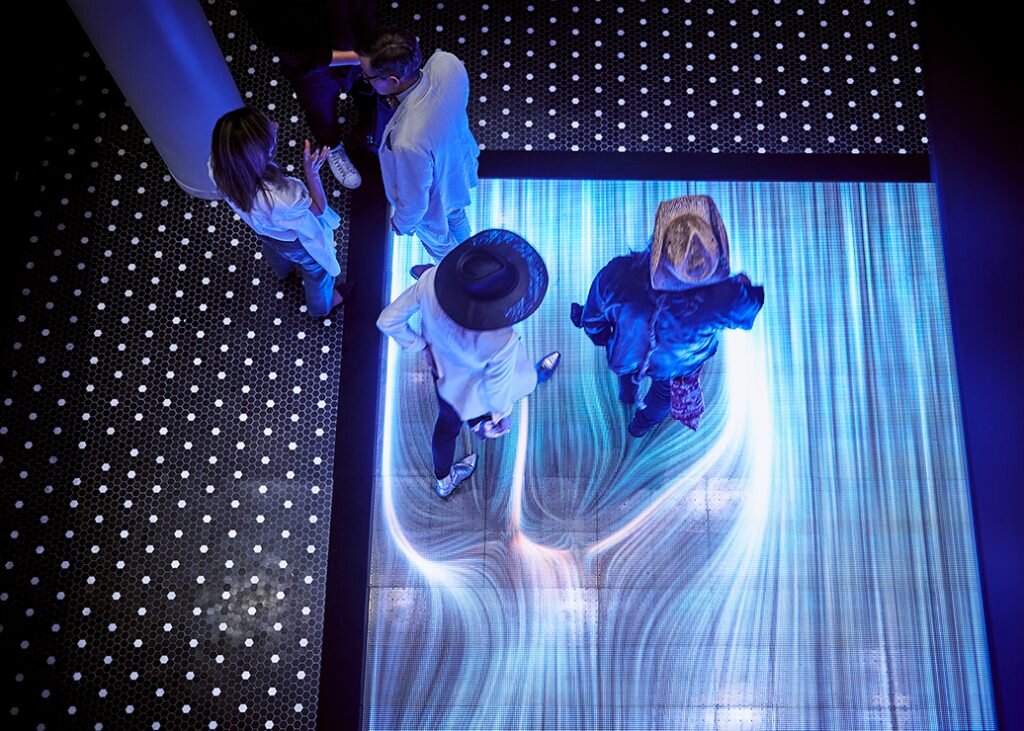 The multi-sensory experience greeted guests through an interactive dance floor designed by Future Wife on the ground level, then up a sweeping staircase and onto the second floor that was transformed into a living garden created with Aurora Botanica.
Alongside consulting on the original creative direction & strategy for the evening, she installed an interactive ice geode with collaborators Dave&Gabe that emitted sound and light when touched and designed custom shaved-ice desserts with Bonsai Kakigori.