Cotton Candy Universe is a cotton candy spinning performance at the intersection of food, design, performance and technology.
It is operated by playing the Cotton Candy Theremin, a food-tech instrument developed by Emilie Baltz & Philip Sierzega to remix the experience of making cotton candy by transforming it into a multi-sensory orchestration of sight, sound, smell, touch and taste.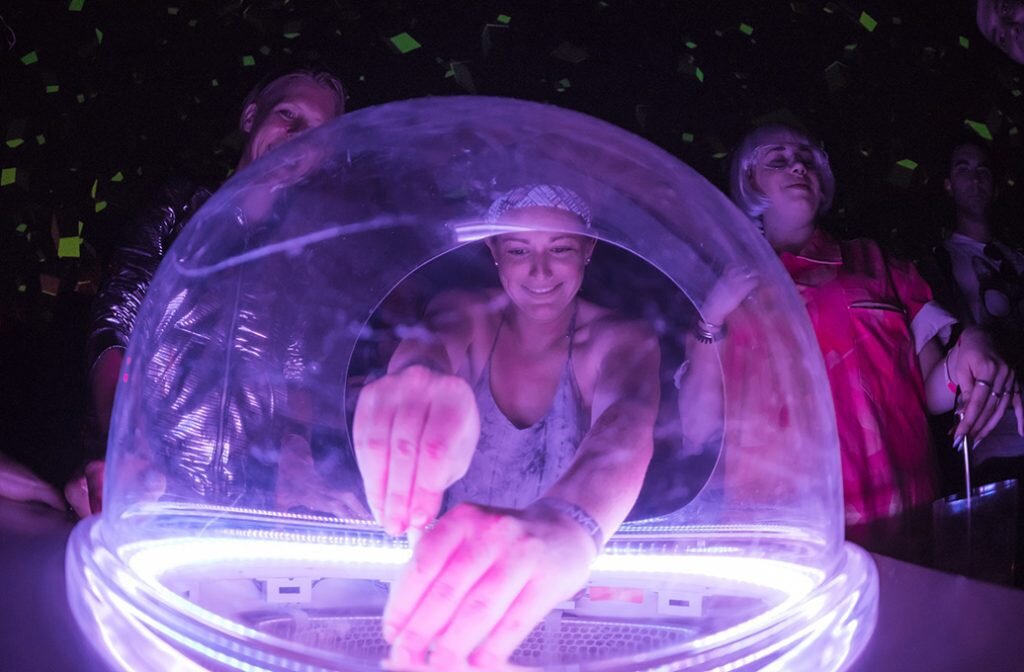 By spinning a cotton candy cone over wisps of candy floss, guests trigger sounds and visuals that create an immersive environment inside a 70 ft. planetarium dome that place them at the center of their own Cotton Candy Universe.
Debuted at Panorama Music Festival during the summer of 2016 as part of The Lab @ Panorama.