When DoorDash wanted to celebrate and drive awareness for their new partnership with Alberstons, they came to Tool to create a web-based game that would be fun and engaging, while generating earned media.
The idea became their first ever digital gaming experience giving users the opportunity to play and score savings on future grocery orders.
The Customer Experience
With no special app or download required, we created an easily accessible website experience that introduced the customer to the DoorDash x Albertsons partnership and allowed the user to pack as many fresh grocery items as they can in 1-hour (which strategically re-inforces promised delivery times under the new partnership).. High scores were posted on the leaderboard and scoring bronze, silver, or gold would lead to bigger discounts from DoorDash!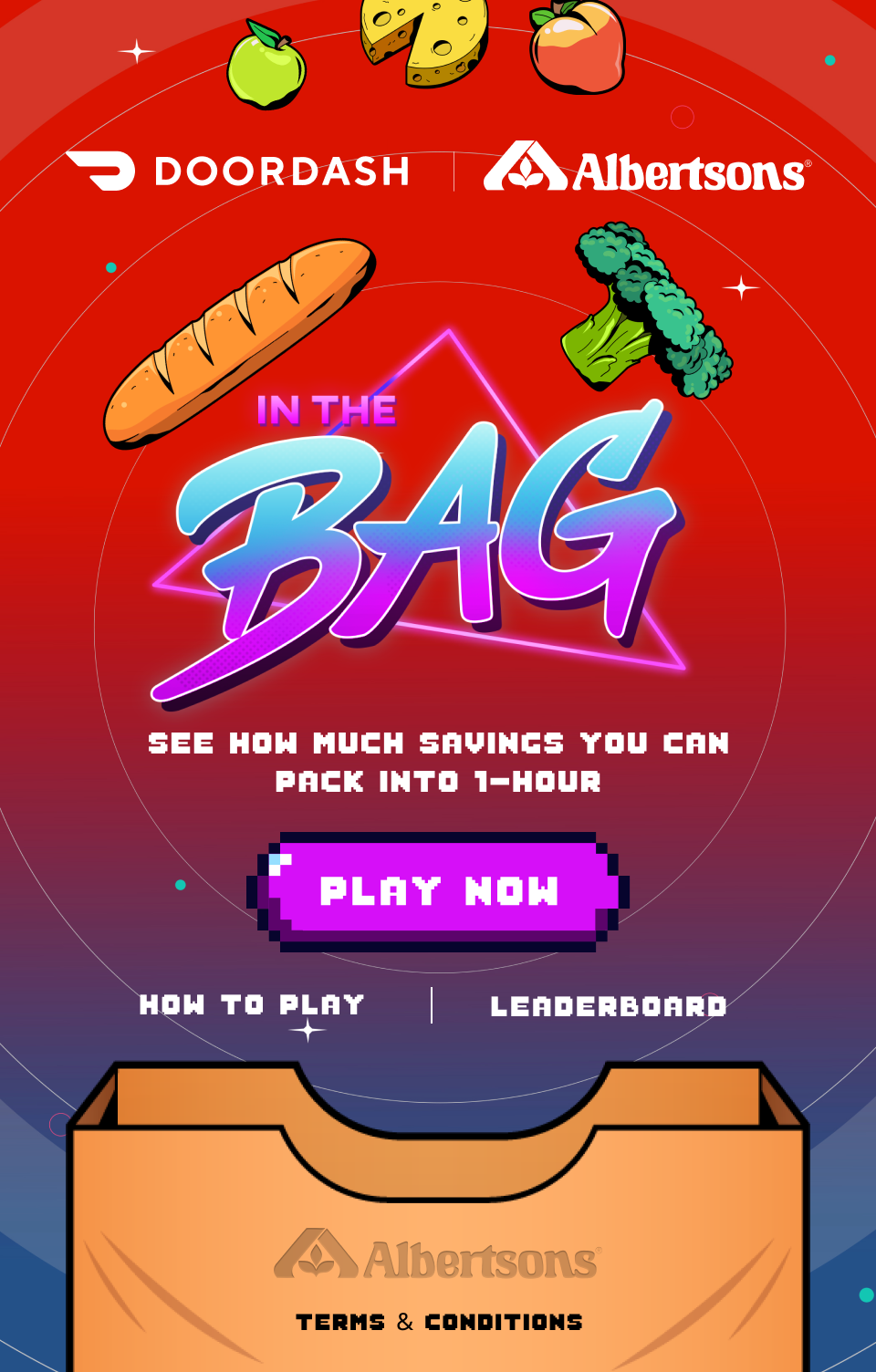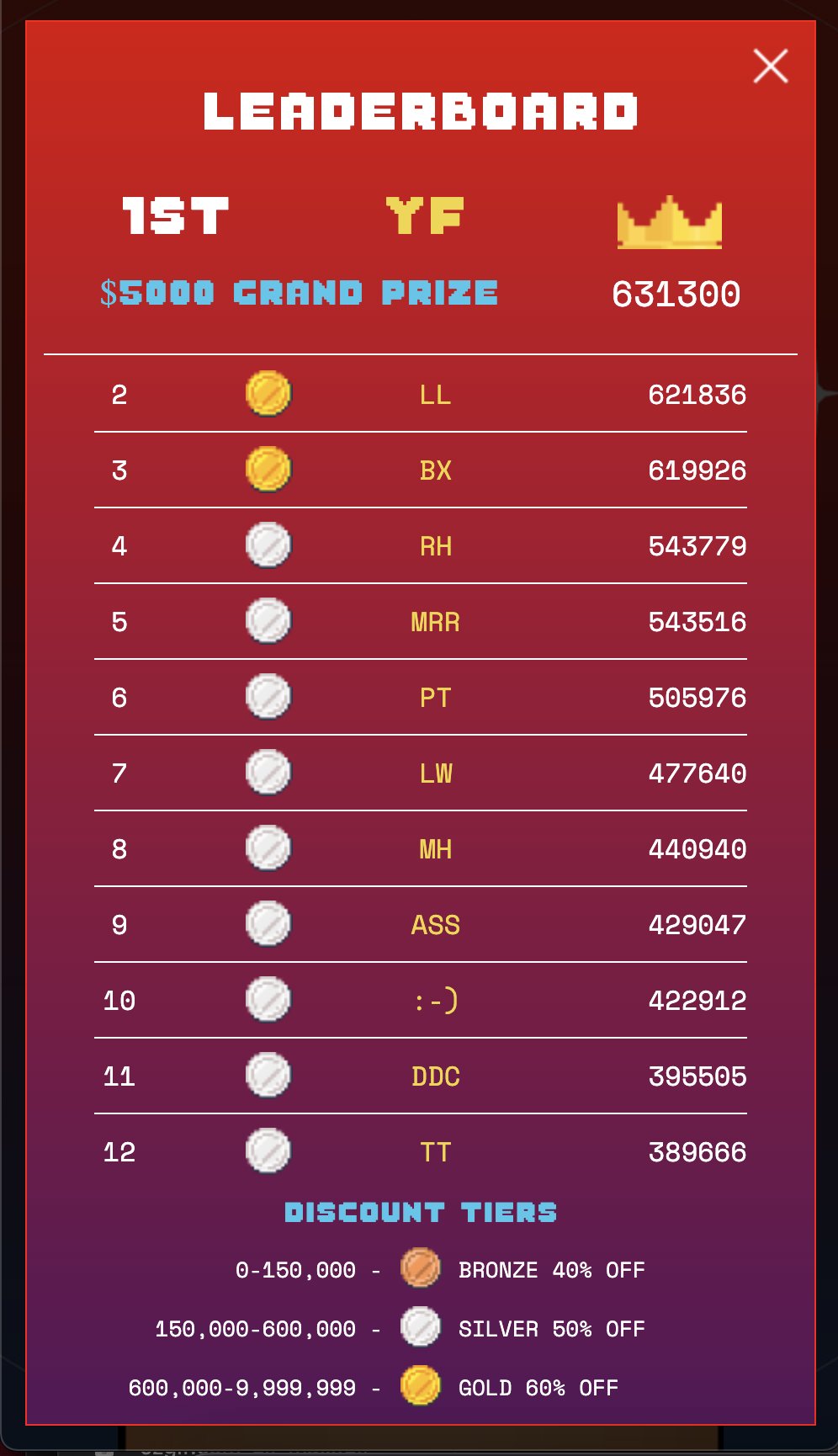 The Gameplay
We created custom illustrations for the fresh grocery items from Albertsons, along with a synthy-retro music track to build the excitement. Simple rules and gesture-based controls made for a challenging gaming experience as the user tries to match items and avoid them stacking up. On mobile we used simple touch and tap controls to rotate and move the game pieces, and the desktop experience used the keyboard.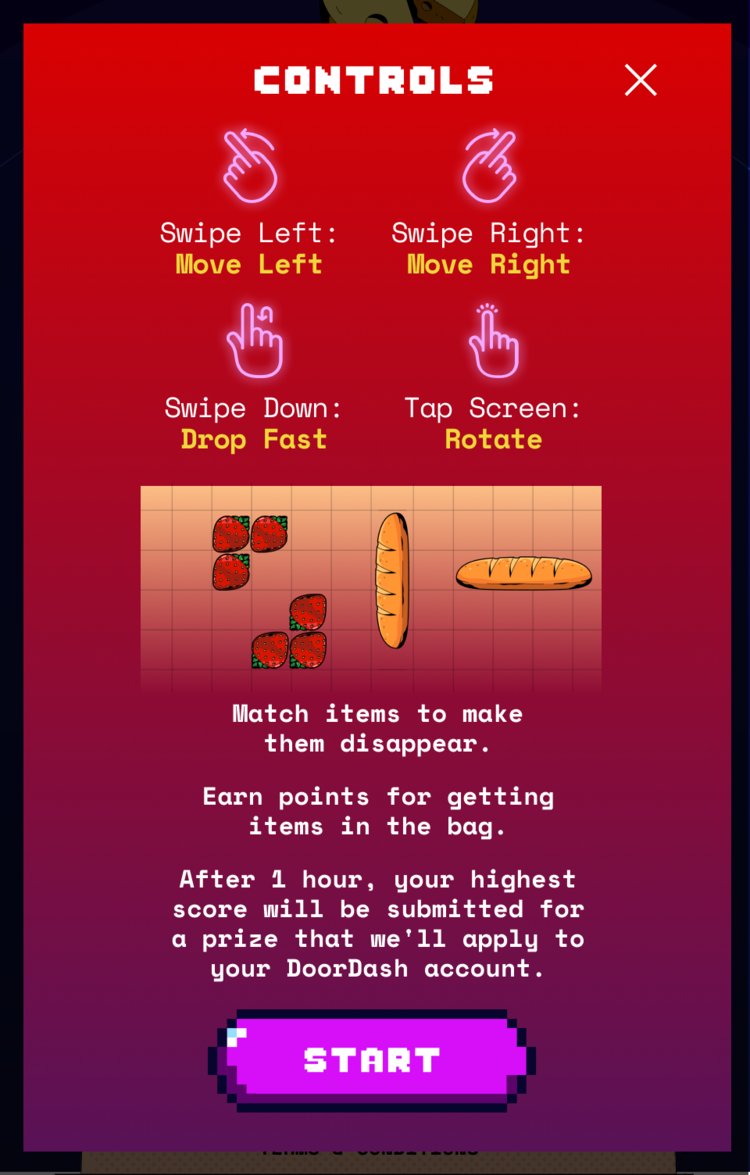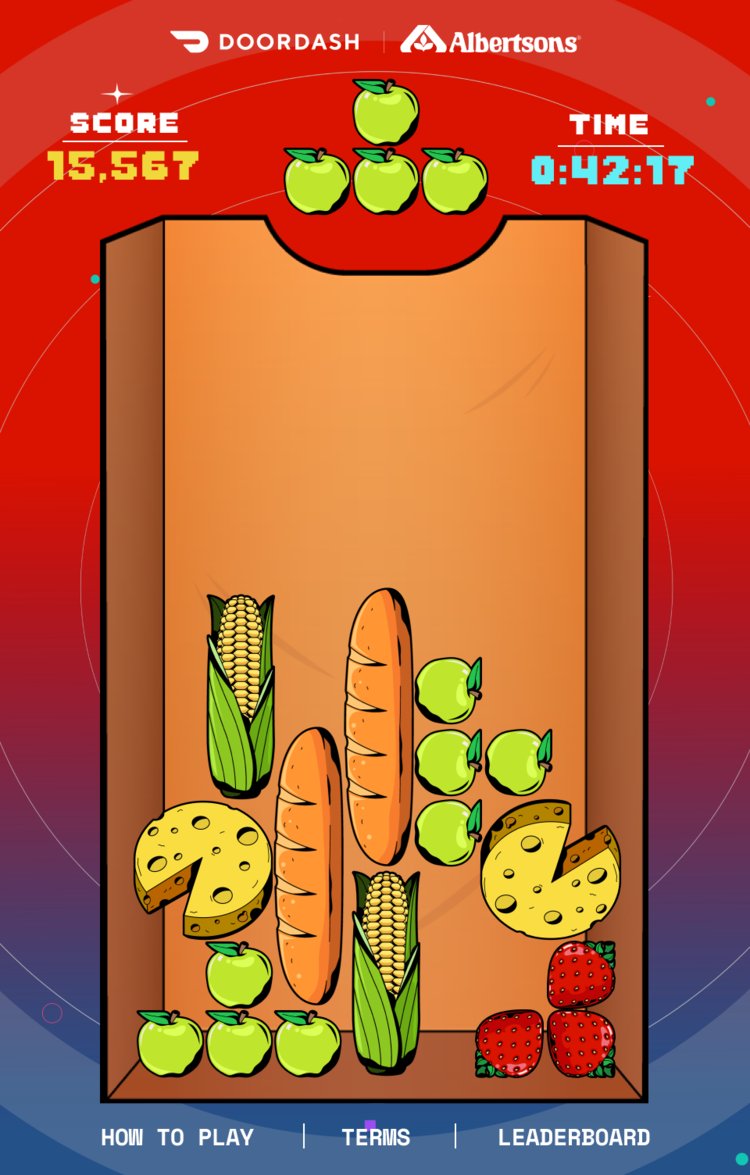 View Website