Transforming a Coke Can Into a Virtual Concert
Virtue Worldwide, the creative agency powered by VICE, came to Tool to launch Coca-Cola's new limited edition flavor Starlight with a series of exclusive virtual concerts projected straight from the new bottle or can. Virtue Worldwide selected ethereal pop-synth star Ava Max for the debut. Tool took Ava Max's IRL performance to augmented reality, giving Coca-Cola's fans a taste of the metaverse.
Coca-Cola Starlight is the first of a series of unique flavors, themes, expressions, collaborations and experiences from Coca-Cola's new innovation platform, Coke Creations. Starlight takes you on a new Coca-Cola journey — inspired by space, the new can and bottle transports you to another galaxy and awakens a new "out of this world" experience. Tool blended the world of augmented reality and the metaverse and created custom miniverses.
The Experience
Fans in North America and Korea can purchase the new Starlight flavor, scan the QR code on the bottle or can with their mobile device and unlock one of three augmented reality "Cosmic Concerts" starring a virtual hologram of Ava Max beaming from their Starlight bottle and can portal.
The first performance, launched February 21, 2022, features Ava Max's single "Kings & Queens." The following two performances "Sweet but Psycho" and "EveryTime I Cry" will be released Spring 2022 on 15 different cans and bottles that will be more widely available around the world.
Creative Production
Tool captured Ava Max performing all three songs IRL in volumetric video and turned her into a photo realistic avatar and hologram experienced in augmented reality.
Each performance featured a different wardrobe and lighting setup that helped inspire the virtual worlds. With 360 degree volumetric video and Web AR, Tool brought the team's creative direction to life and built out three miniverses for fans to freely explore and watch Ava Max's exclusive virtual concerts while drinking their Coca-Cola Starlight.
The first performance Tool brought to life, starts with Ava Max's aura beaming from the AR Coca-Cola portal. Ava's virtual avatar flickers and becomes real. Her hair sways as she sings and dances to her disco anthem while elements move around her and appear. Multiple holograms of Ava appear and dance together on the space-rock stage while large projections of her face appear in space.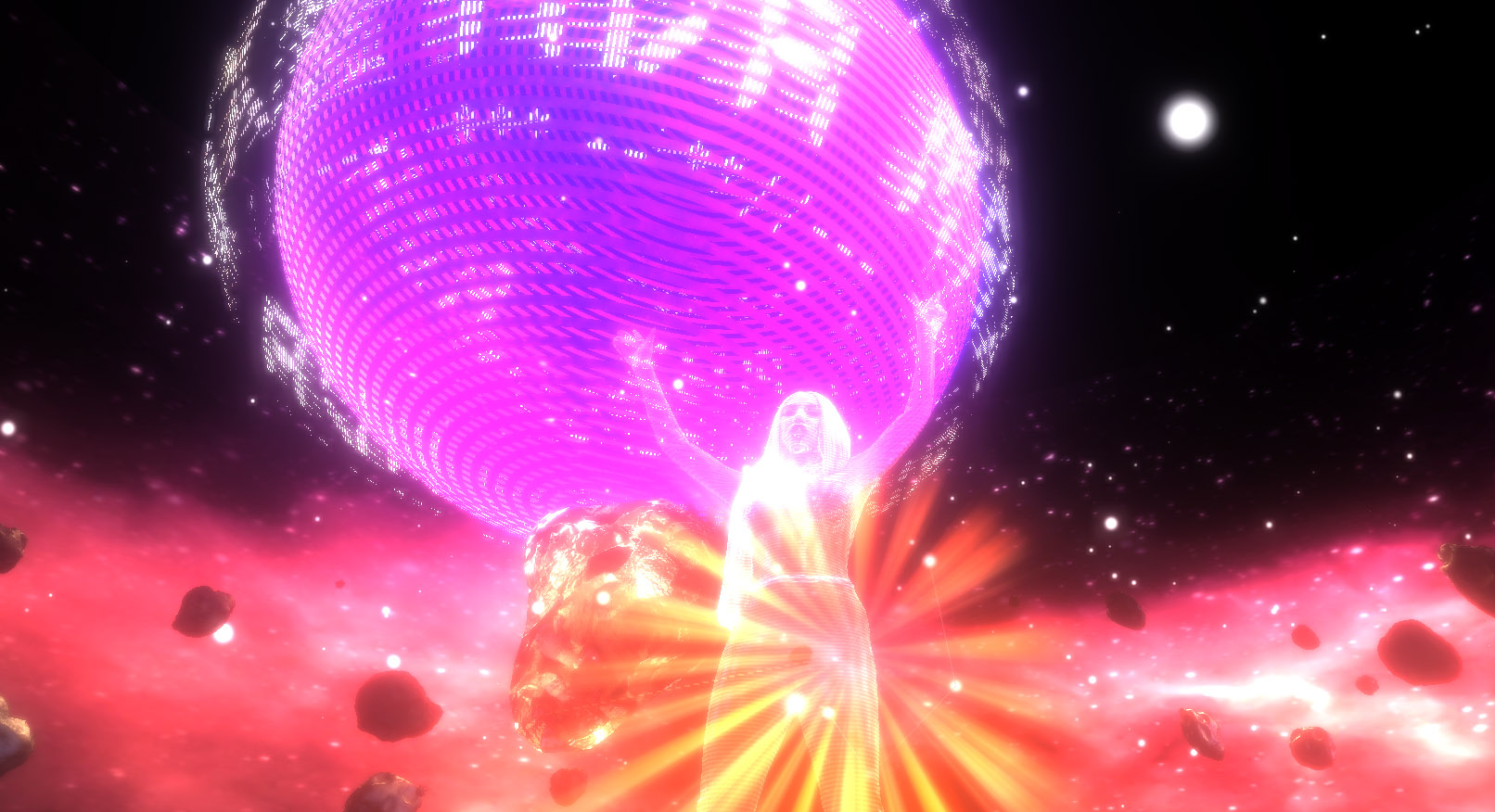 "Kings & Queens" features a Coca-Cola crimson red effervescent galaxy (pictured above and below). "Sweet but Psycho" features a pink and orange futuristic cosmic stage — the color of the new Coca-Cola Starlight beverage. "EveryTime I Cry" features a different icy and refreshing world in outer space.
Ava's wardrobe and hair color is customized to match each Starlight miniverse. Tool created original and stylized astro elements that fans can explore in their own space including asteroids, shooting stars, constellations, milky ways, floating particles that resemble light reflecting from a disco ball, light beams and spotlights activated by the beat of the music, a digital planet above Ava and floating neon elements like Ava's crown — pushing boundaries in Web AR.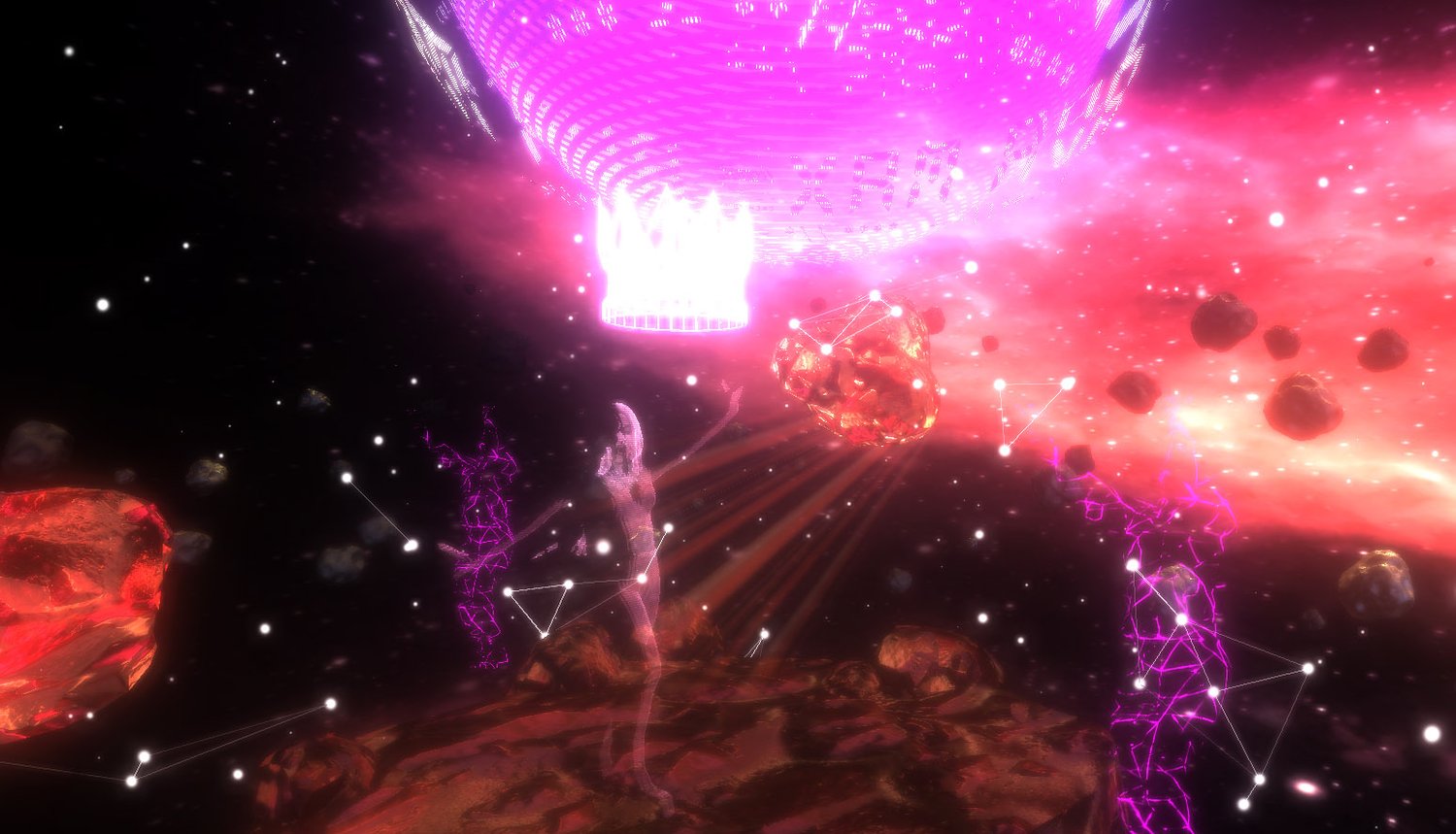 WebGL
All the experiences were built with our own custom WebGL pipeline that we then connected with 8thWall. To make sure we would have a consistent look and feel and to easily integrate all the shaders and effects across the 3 performances we created our own node based timeline system in javascript/json. This enabled us to easily control, add/remove and time all shaders/effects, particles and geometry within each scene for all the different songs. This enabled us to easily control, add/remove and time all shaders/effects, particles and geometry within each scene for all the different songs.
To have high fidelity, we spent a lot of effort in creating custom shaders for the hologram effect, the particles, the portals and the shading of the giant base rock.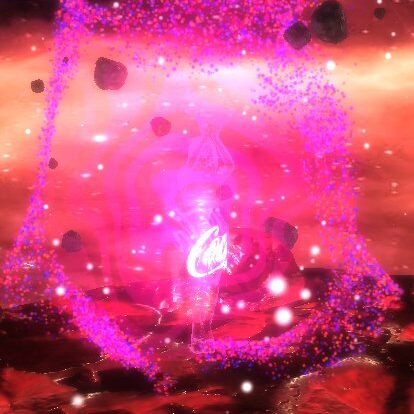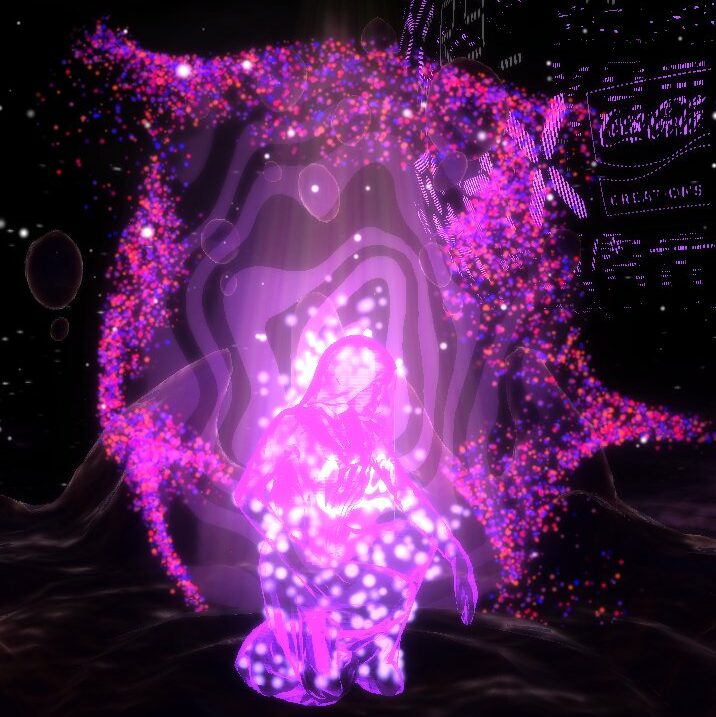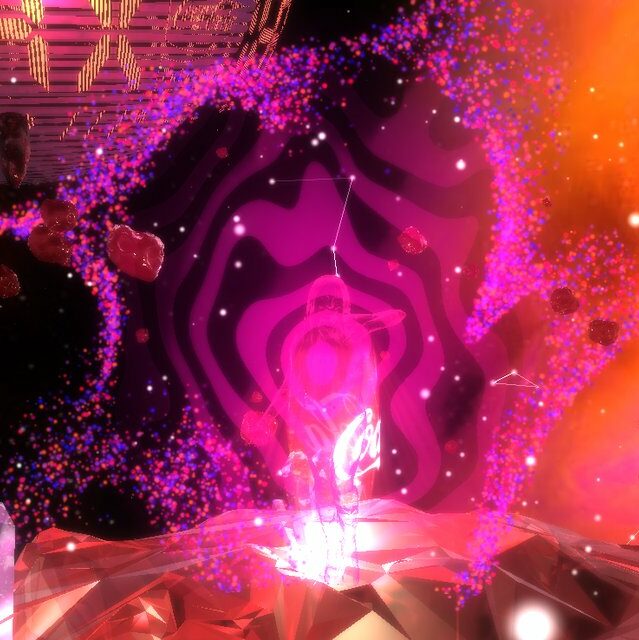 Portals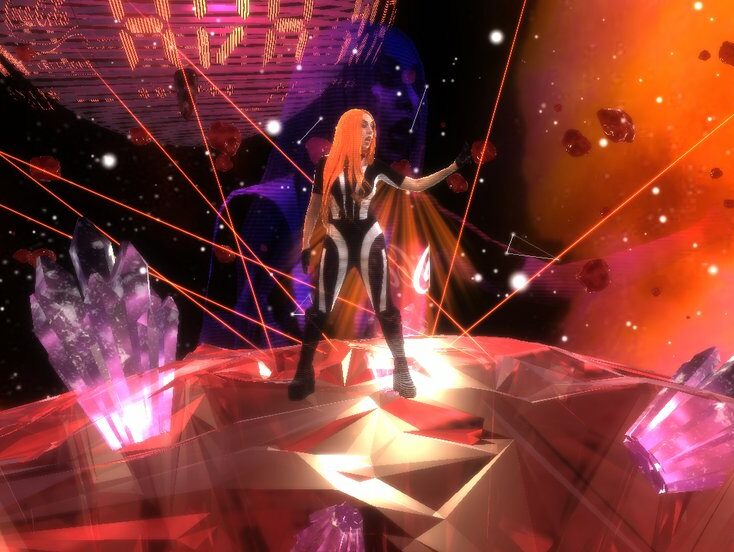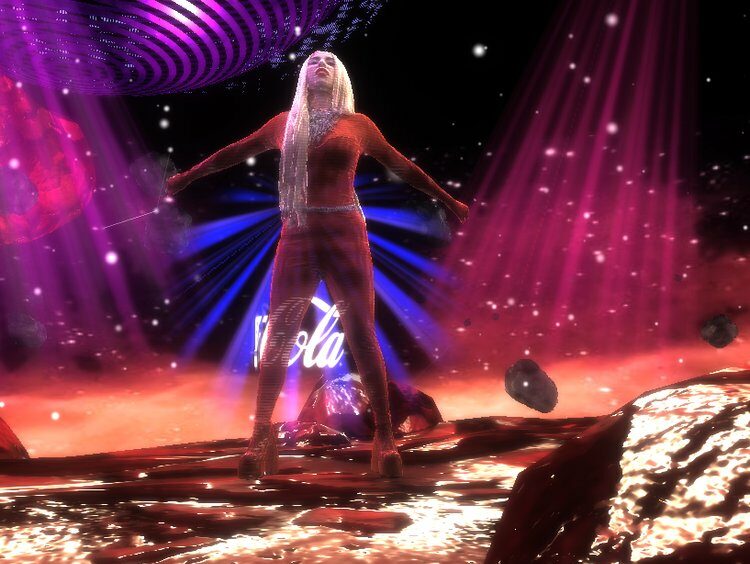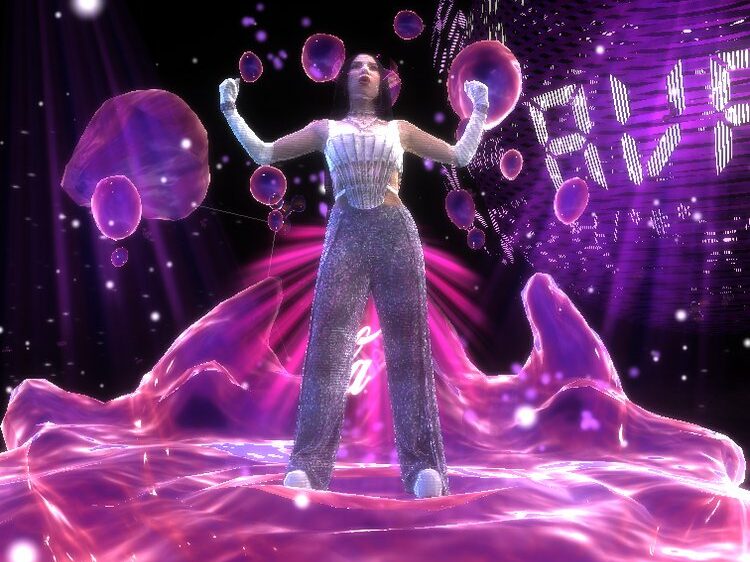 Base Rocks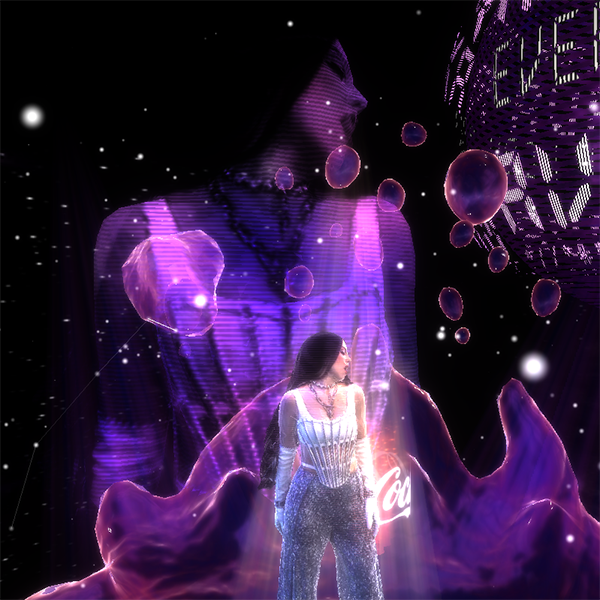 Double Giant Hologram Shader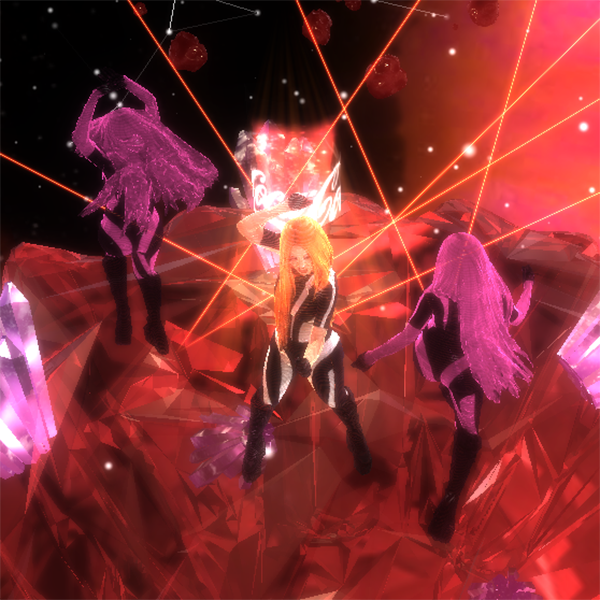 Multiple Holograms
Hologram Tracking
We added tracking related to the hologram, hands and head to enable us to add extra assets in the 3d scene related to volumetric capture.
To do that we created a separate program in Unity to skim through the volumetric video by n frames to then place, track and interpolate position and rotation.
The application exported a json file that was then used to place the assets in the scene frame by frame.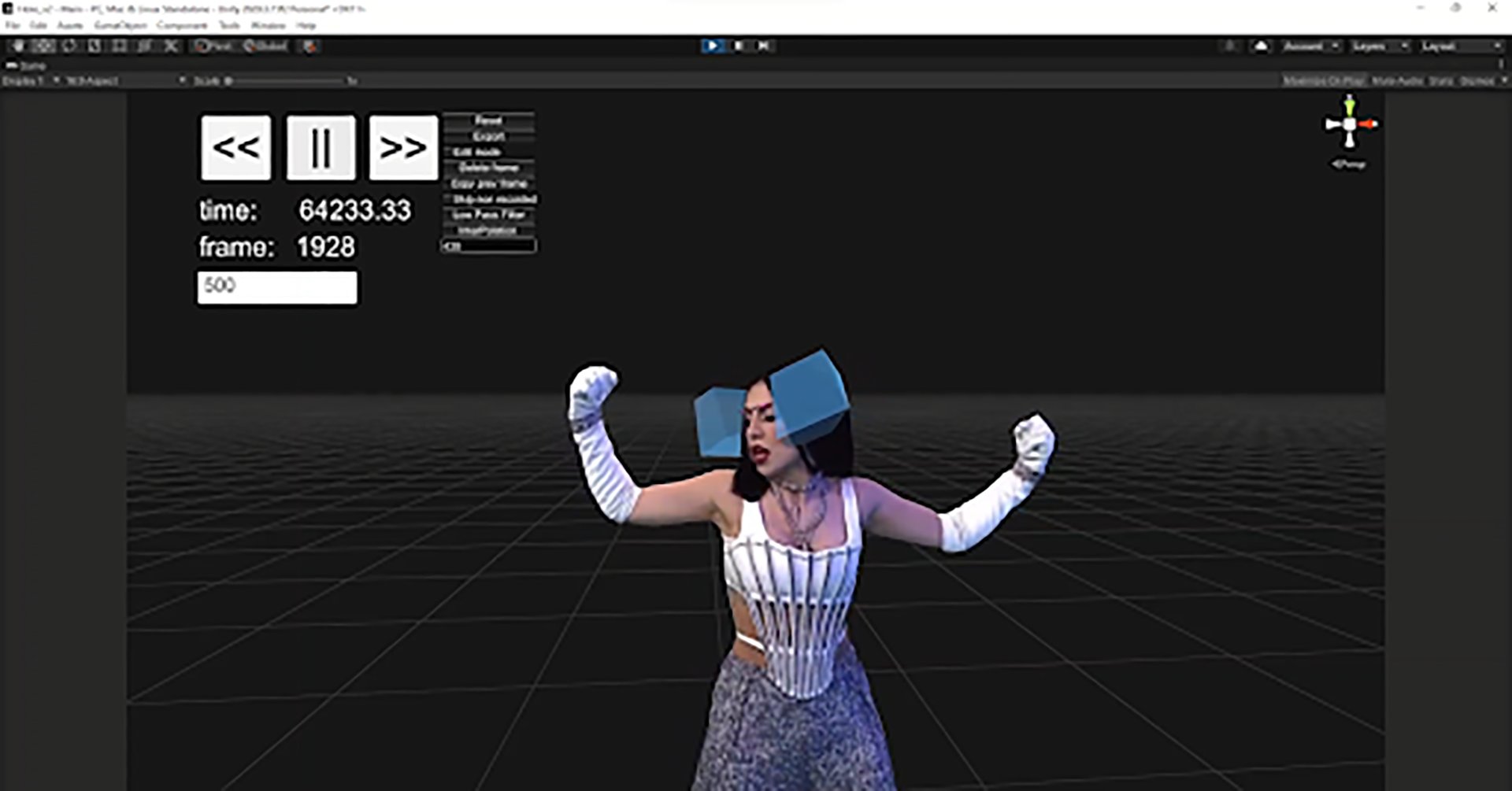 Test Out The First Performance Here