This holiday season, Vans' wanted to extend their "THIS TIES US TOGETHER" campaign into their brick-and-mortar stores across North America by creating an exclusive AR driven experience in each of their 500 storefronts.
The webAR experience offers an innovative retail window shopping experience that blends physical installation and creative technology.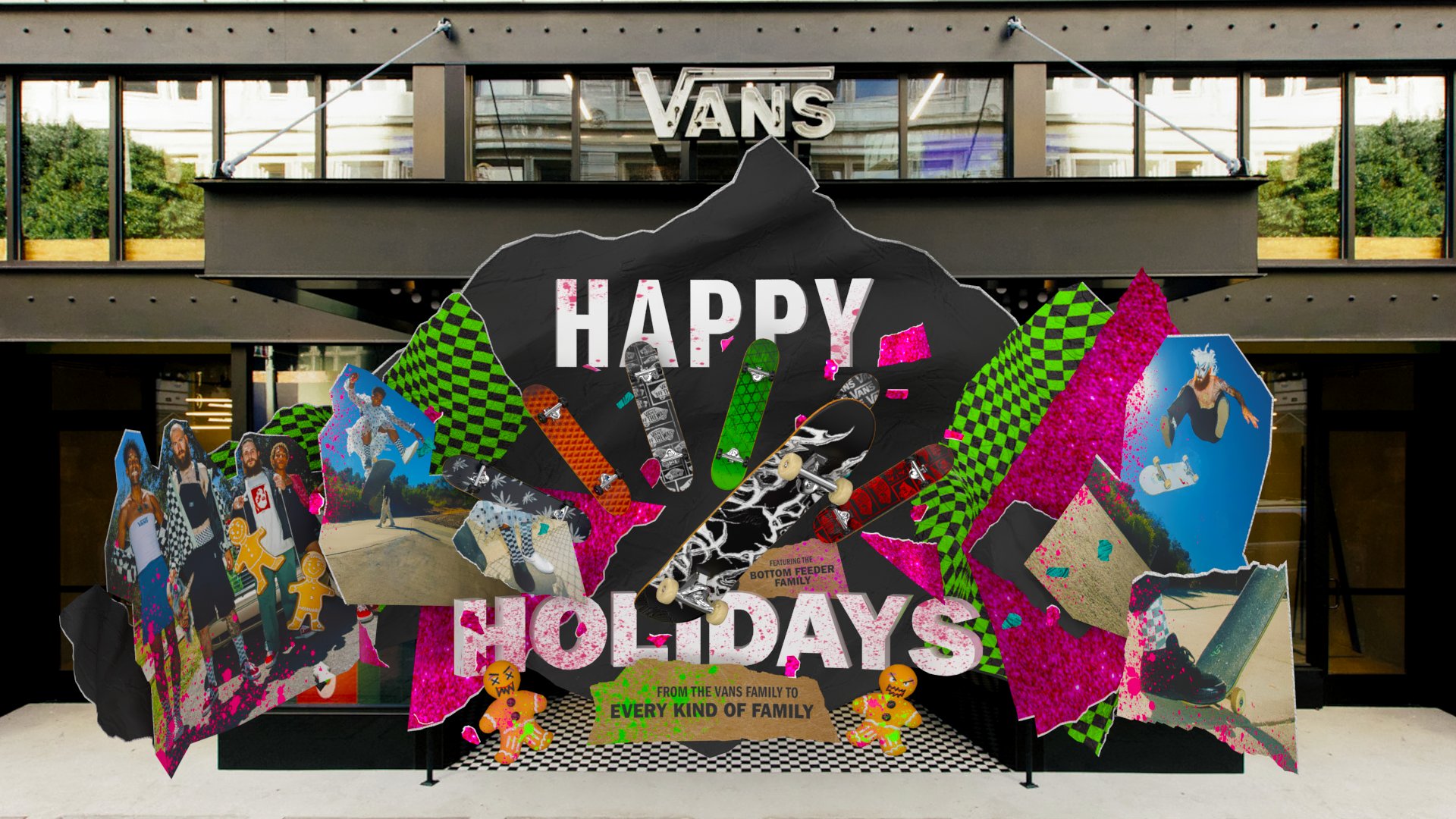 The Experience–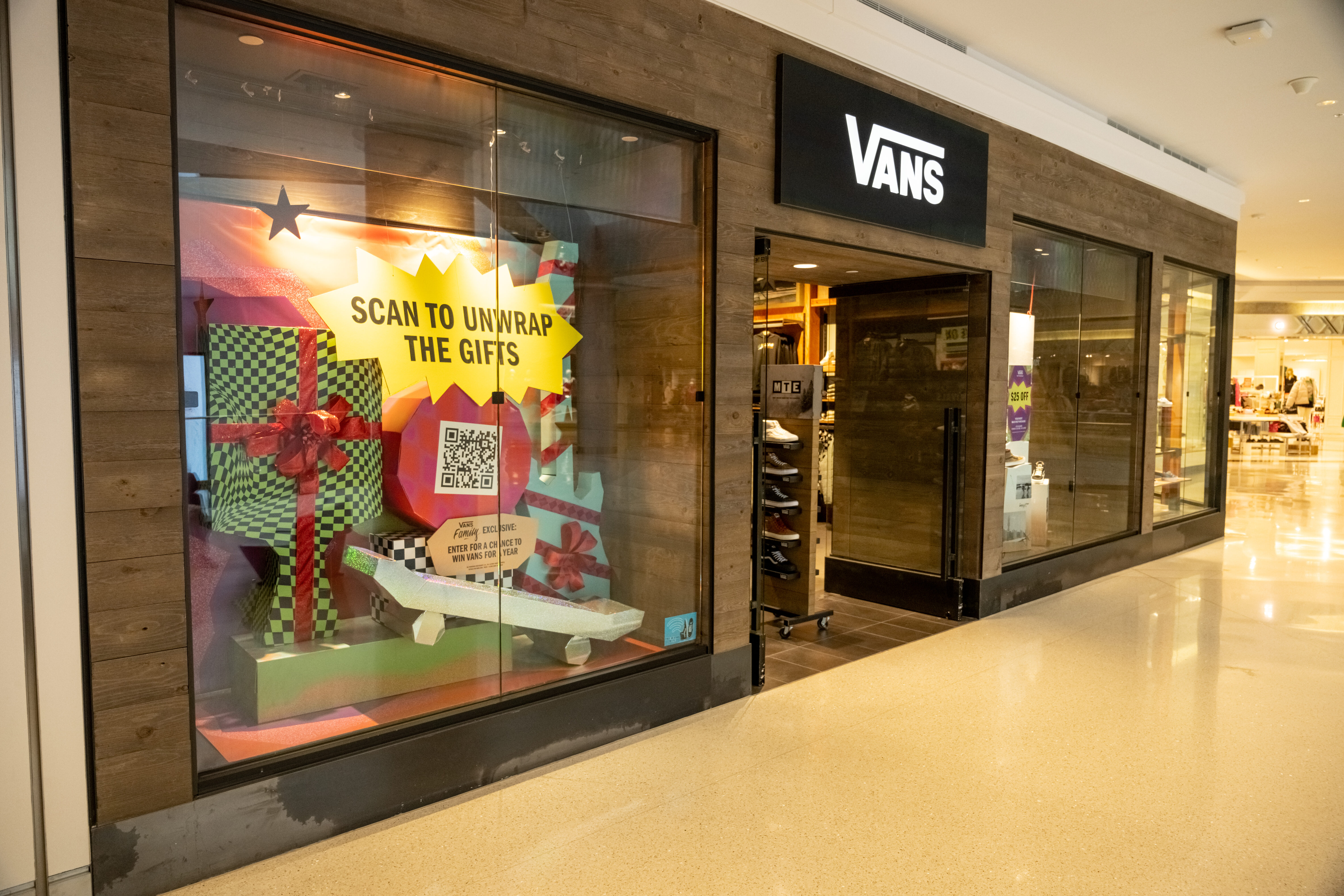 Users scan the QR code located on the Vans' retail window display to unlock a vibrantly animated 3D scene. Users then choose one of three "virtual gifts" inspired by three unique stories including American indie pop band Muna, Queer art and music collective Bottom Feeders, and a group of artists and puppeteers at the historic LA Bob Baker Marionette Theater.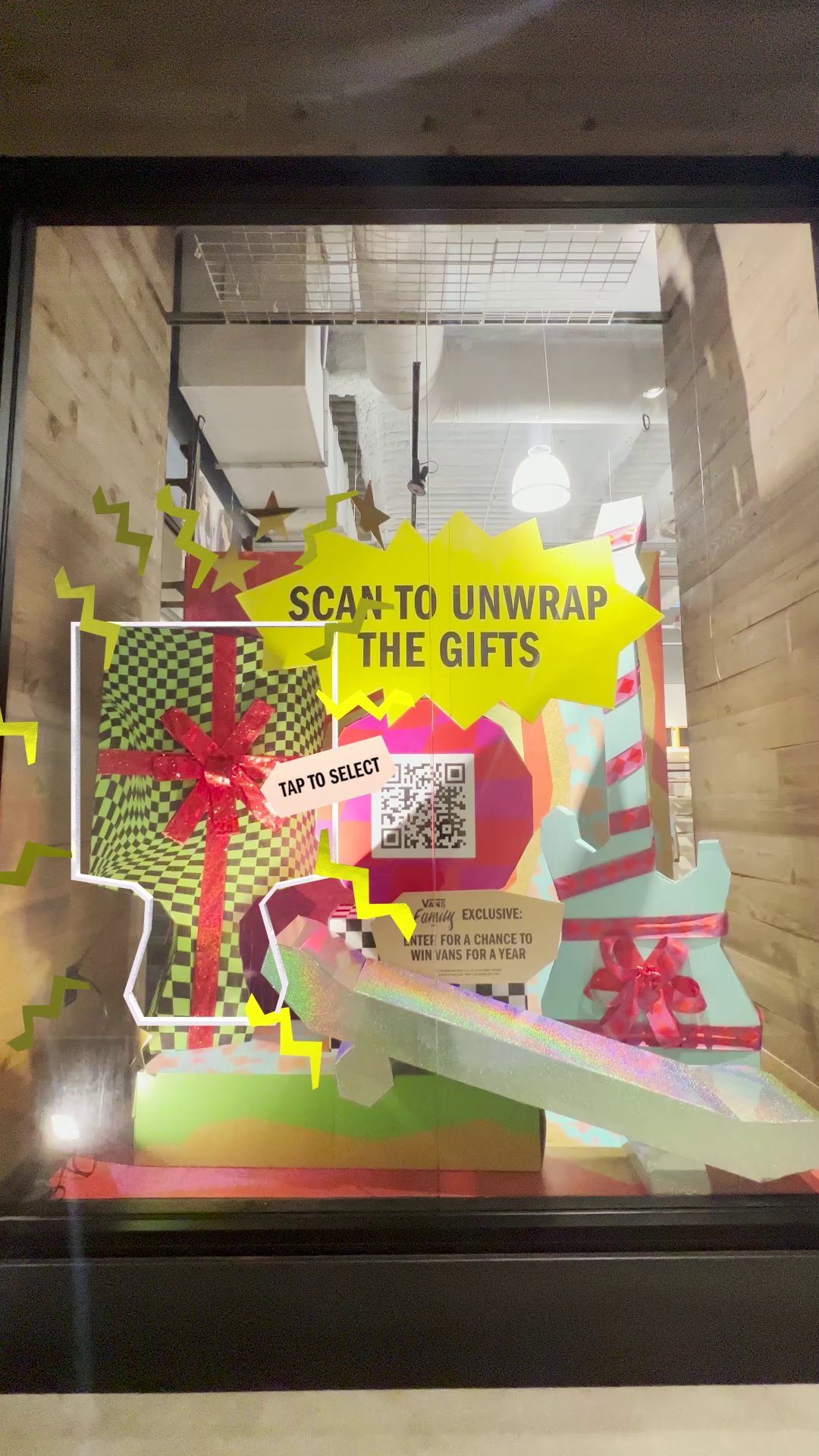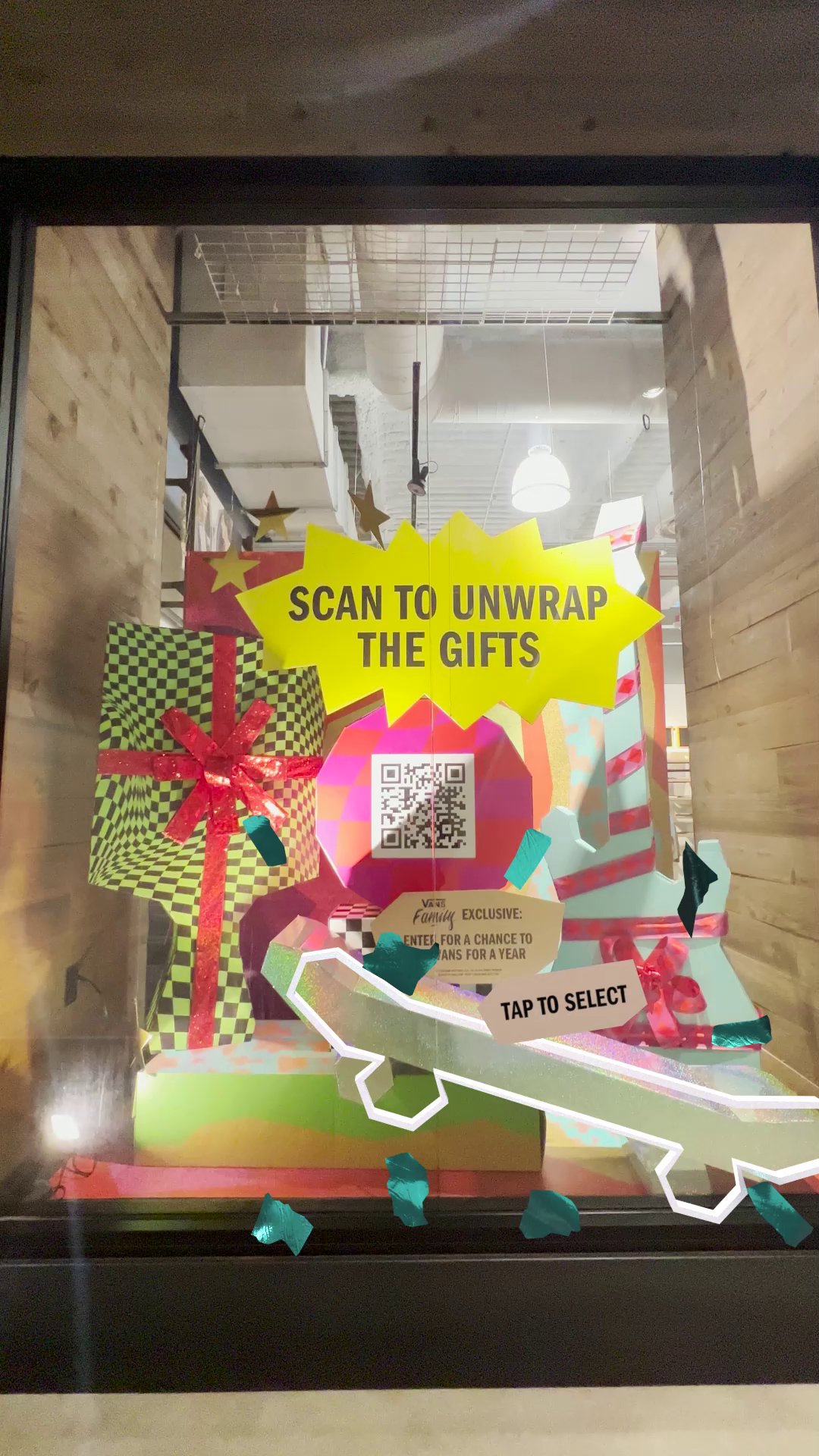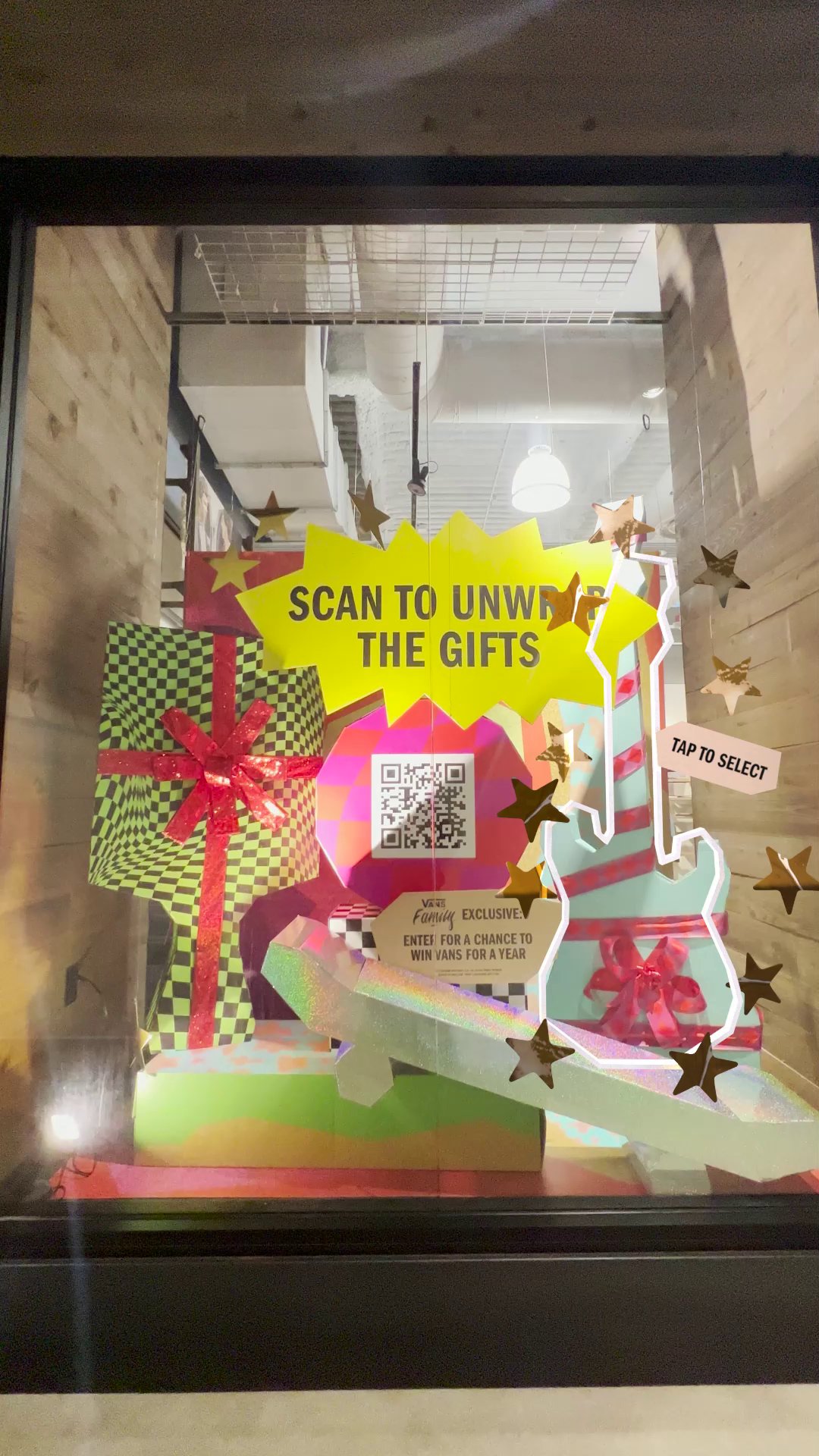 After selection, users are prompted to "scratch to unwrap" the gift that will joyfully explode and take over the entire retail window. Its wrapping paper burst off with a flurry of dynamic 3D elements, transforming into their selected family's style
The experience is tied off with a final message, "Happy Holidays From The Vans Family, To Every Kind of Family", surprising users with the ability to interact and play with the now-transformed space.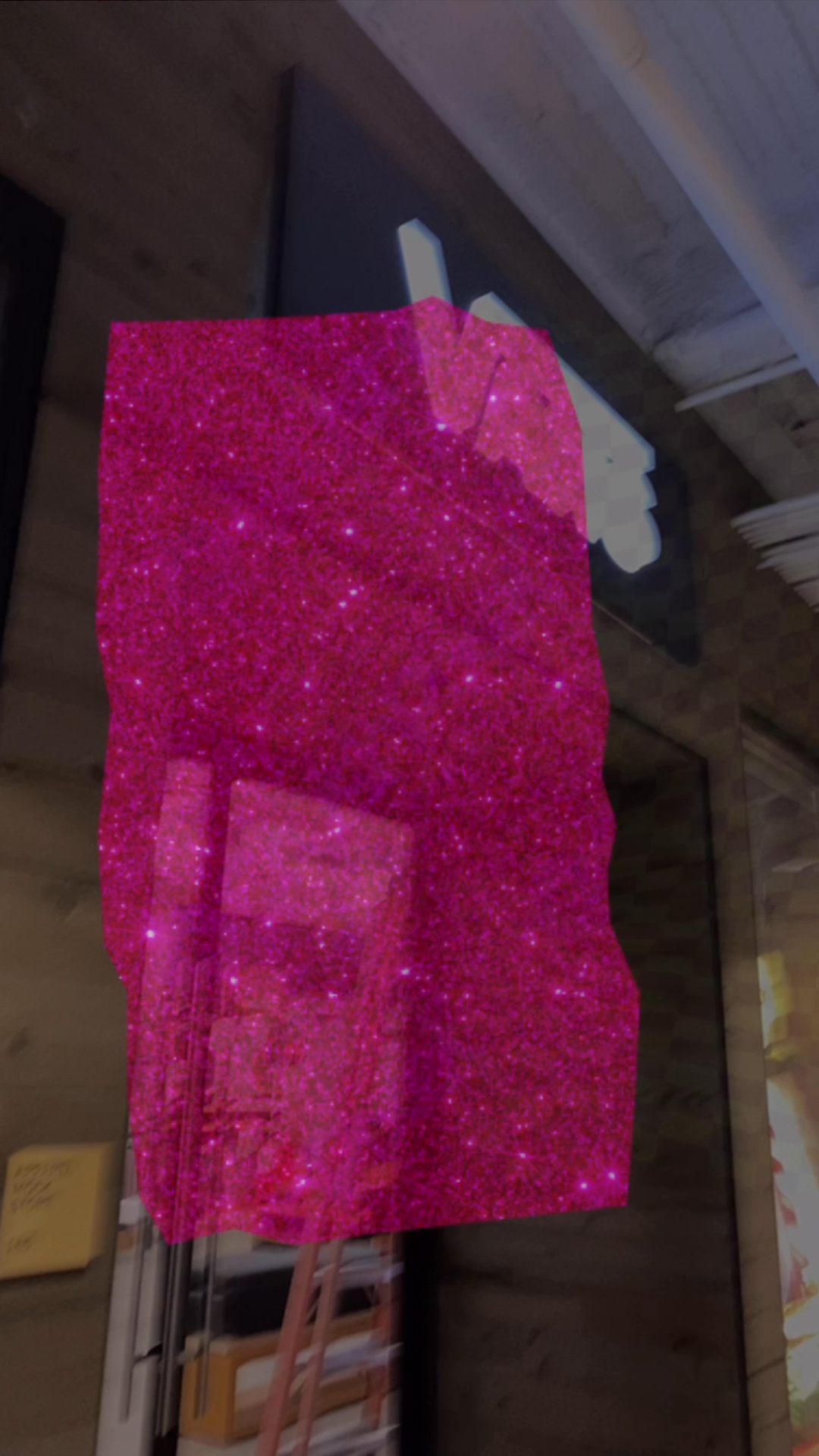 After finishing the experience, customers are able to enter for a chance to win a year's supply of Vans for their own families.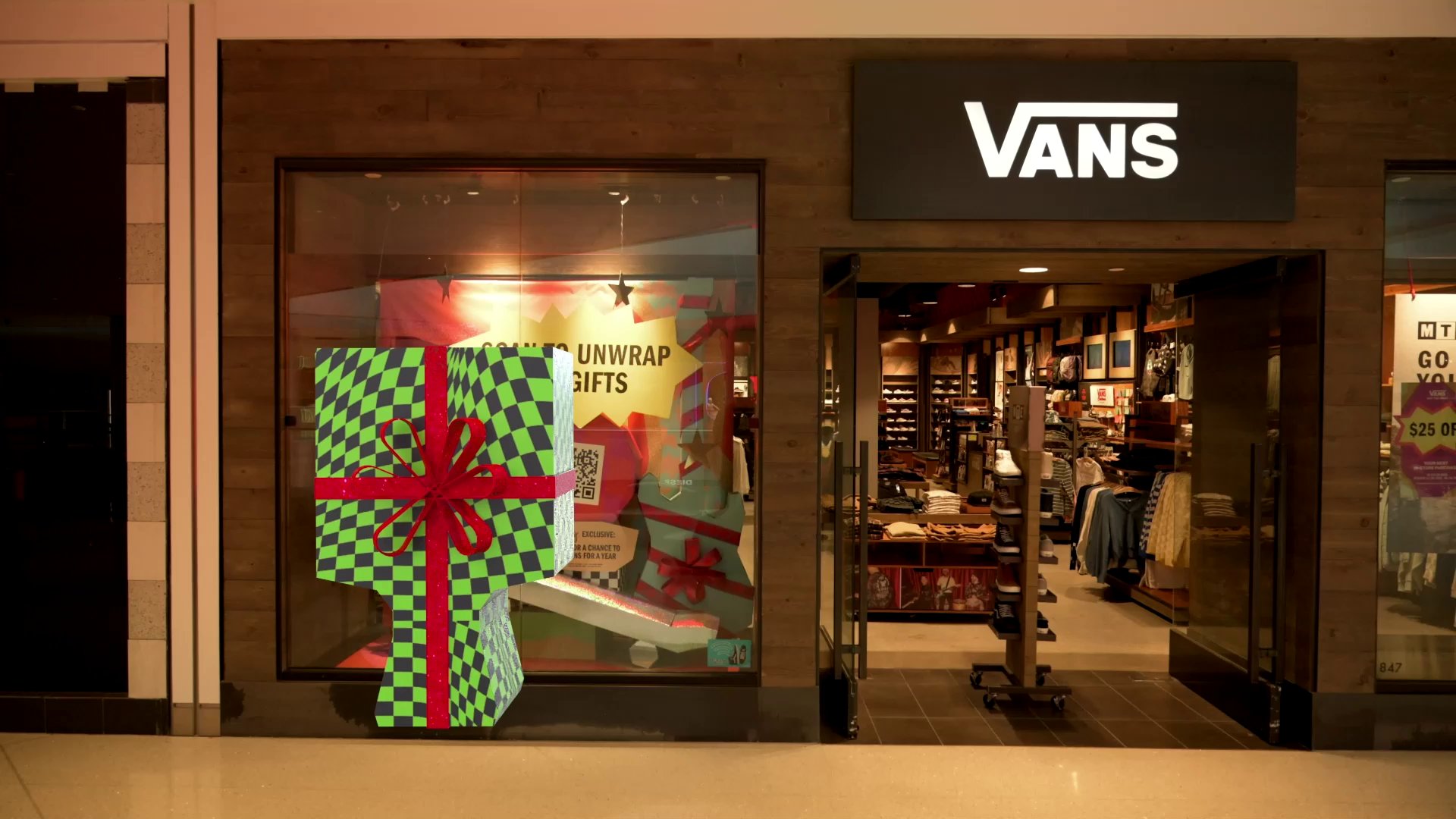 In the spirit of Vans' THIS TIES US TOGETHER campaign, the experience celebrates bringing groups of people together in a deep and meaningful way - growing beyond a group of friends and into a true family. 
Design Approach–
Pulling inspiration from their larger campaign, we stayed true to the visual language that was established while taking full advantage of the possibilities of a three dimensional space to create the most engaging and immersive experience possible.
We utilized animation to express the unique vibe of each family while staying true to the larger campaign. Muna's scene was explosive and fun, Bottom Feeders' scene took inspiration from their DIY nature, while Bob Baker was flowing and elegant.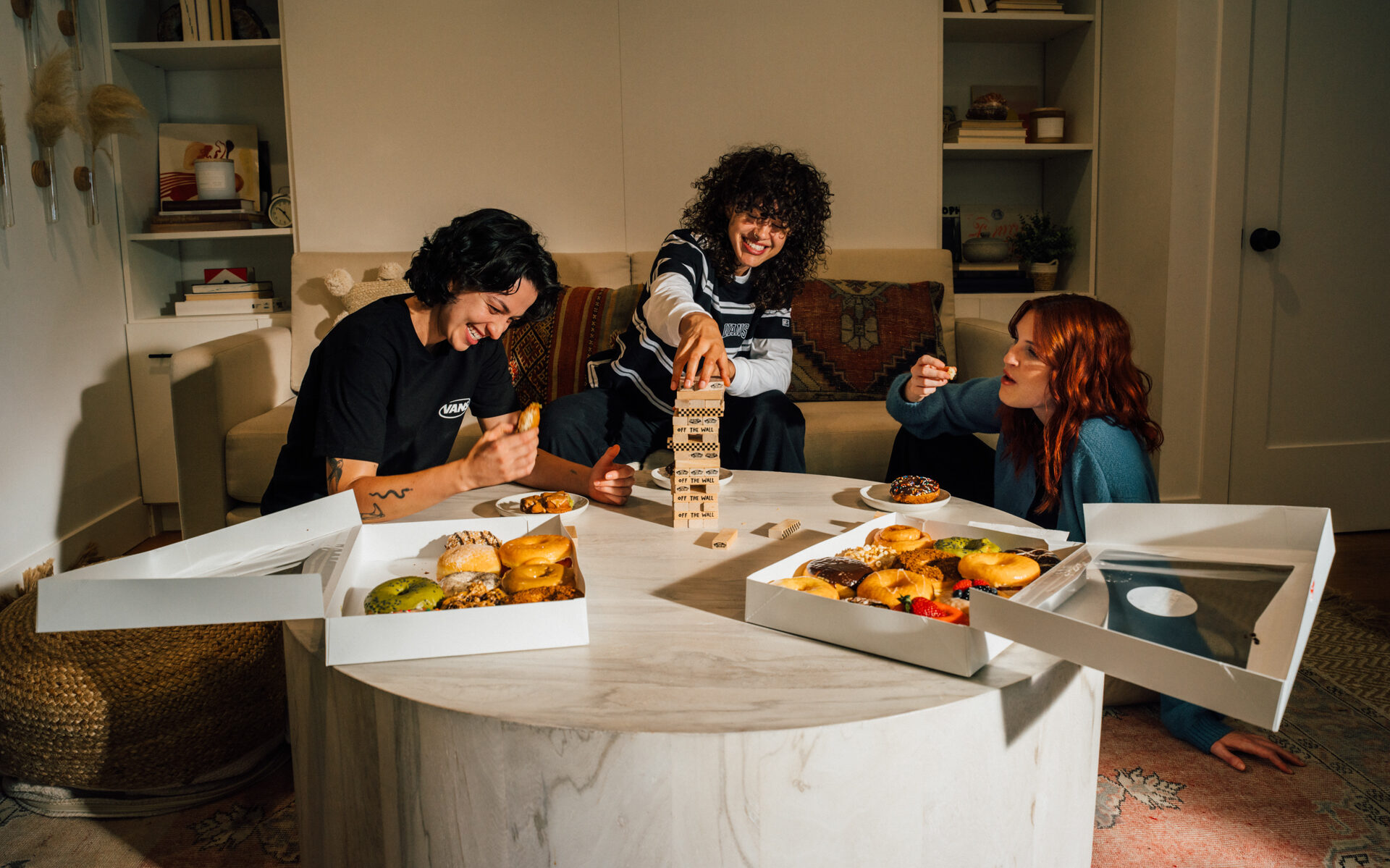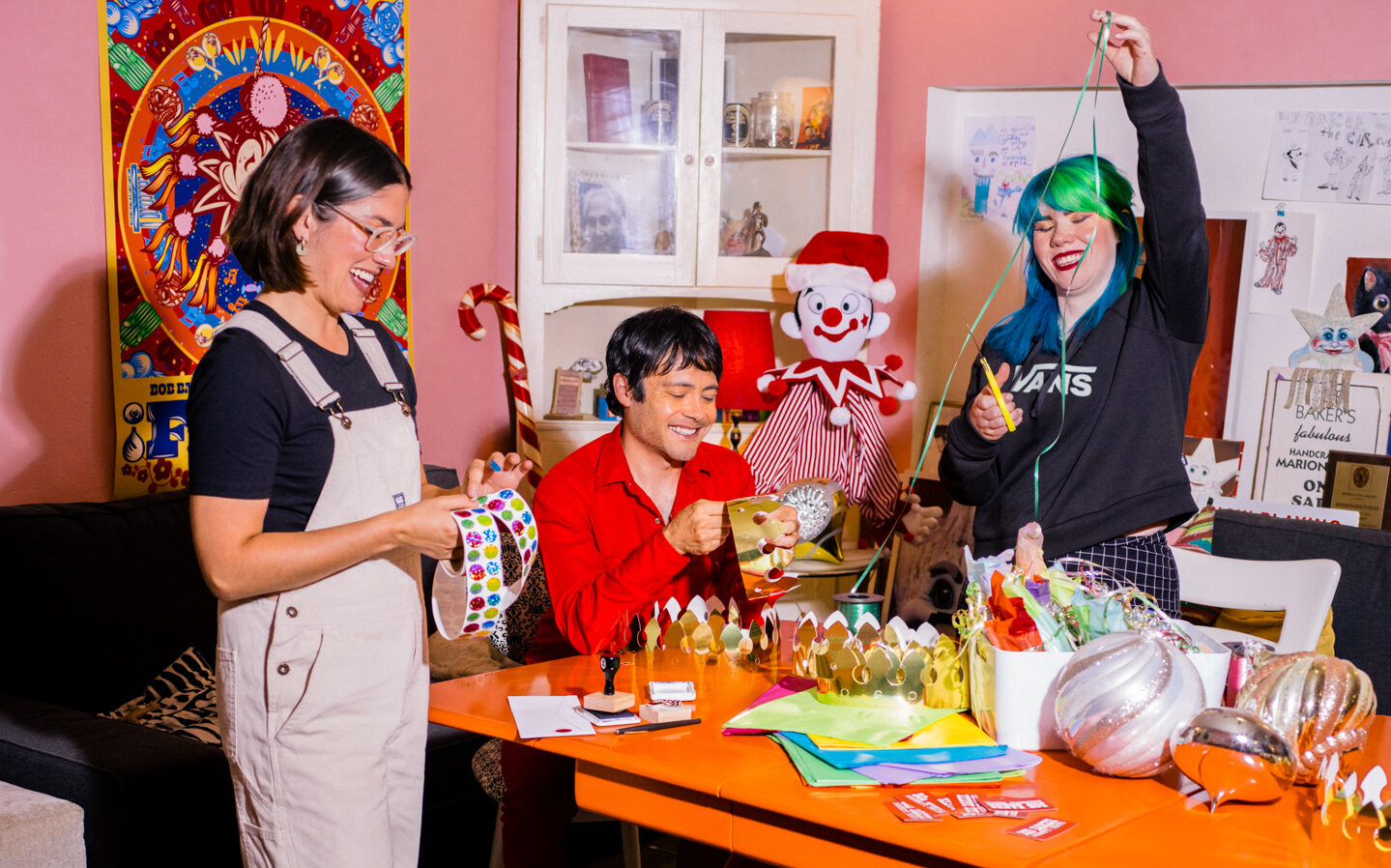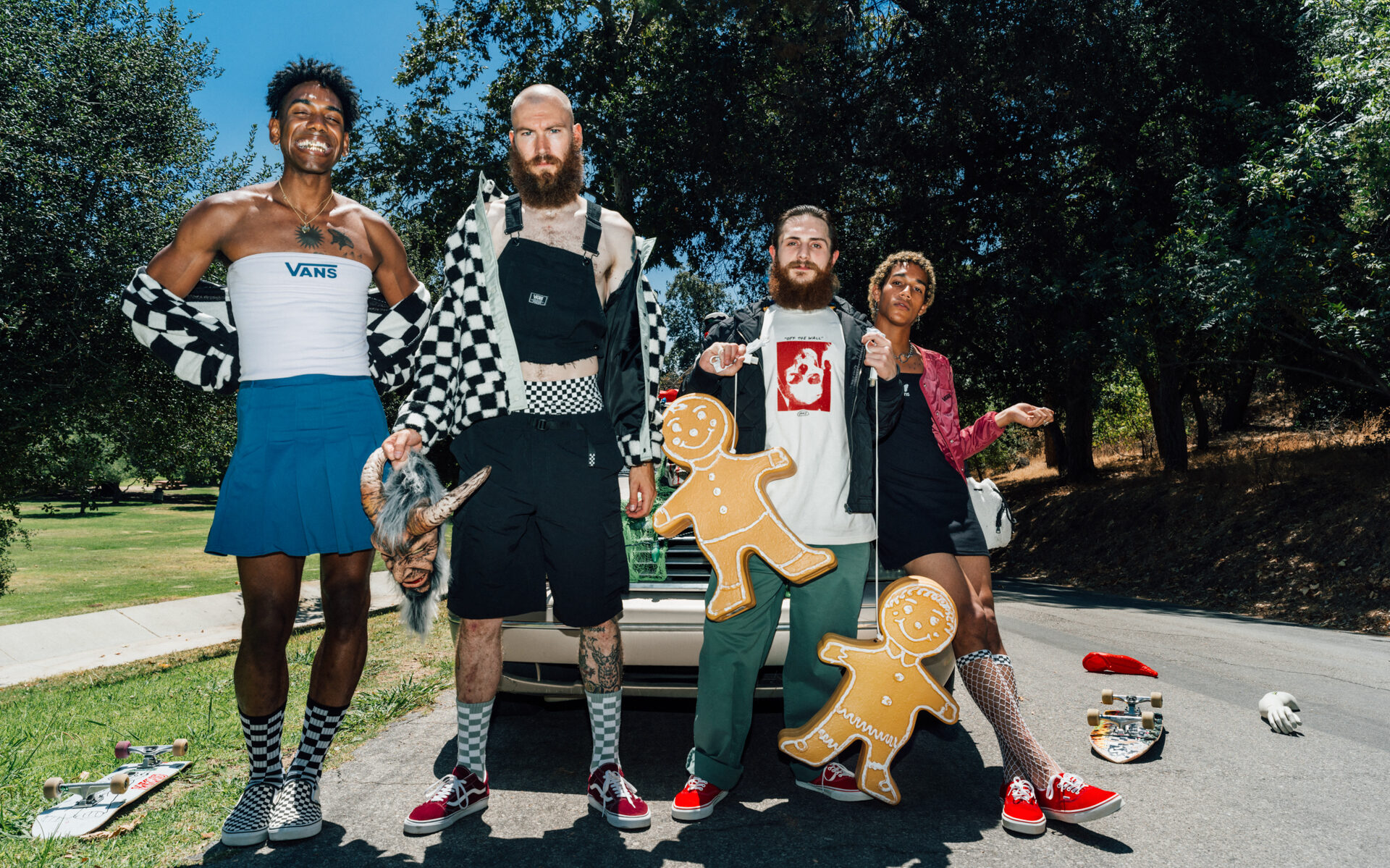 A 270-degree Experience 
We created a 270-degree curved experience that surrounds the user and encourages them to virtually look around the experience, while keeping them in a fixed location. Once all the pieces were in place, we continuously iterated and adapted the 3D scenes to create the most user-friendly experience.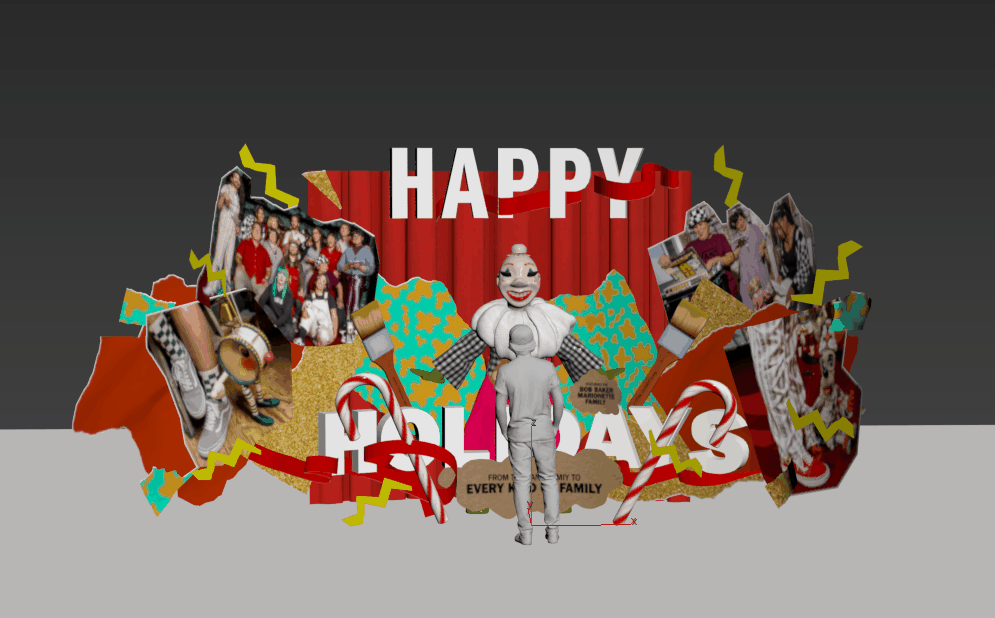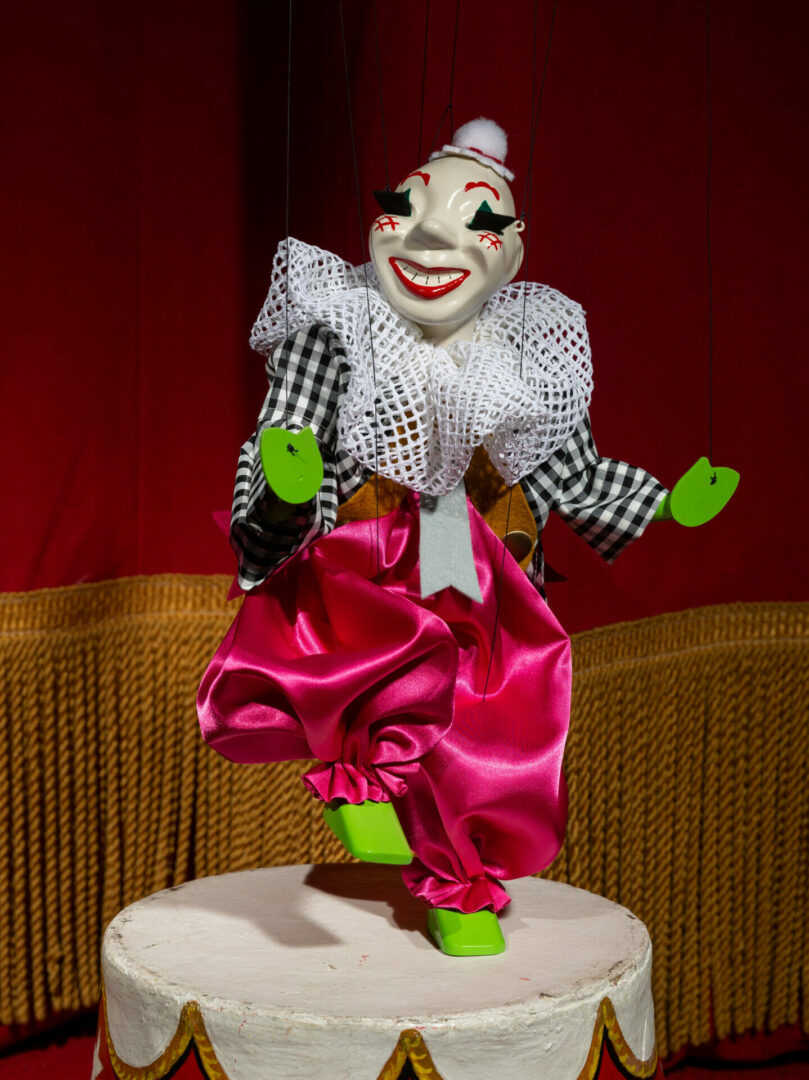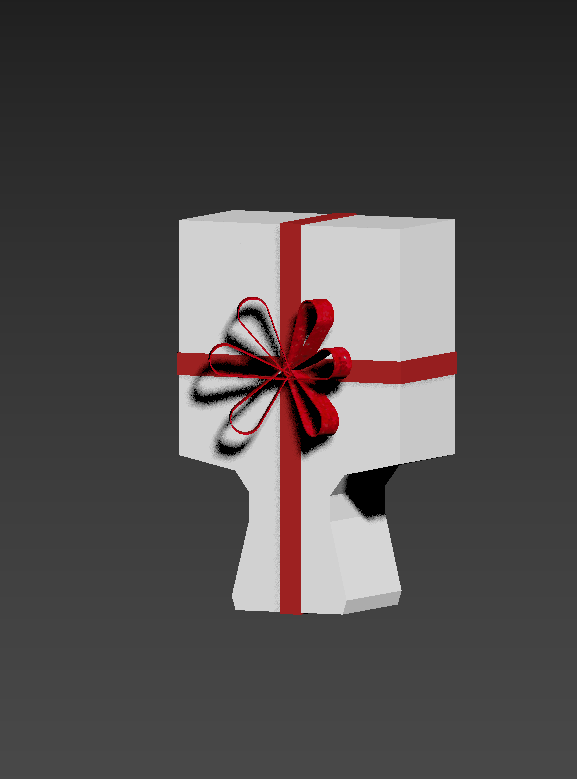 Interactive Hero Element 
We took inspiration from each family's unique forms of expressions and utilized a hero element where our users are able to play and interact with their gift after they unwrapped their presents.
Tapping on Muna's guitar brings the whole scene to life with a rhythmic pulsing, swiping Bottom Feeders' skateboard triggers different tricks and a shuffling of the whole scene, and swaying Bob Baker's marionette makes the whole scene sway along with it.