EAT | TECH | KITCHEN is a futurist kitchen powered by artificial intelligence. Visitors interact with an A.I. Bot to cook-up a series of Futurist-inspired recipes that poke fun at our digital consumption.
The Futurists visualized a high­tech future dominated by motorized speed and masculine energy. Bourgeois traditions, they wrote, were to be swept aside by speed, machines, and new media such as cinema. The Futurists believed that the perfect arena for this conflict was the dining table, and they created a Futurist Cookbook, packed with the most absurd culinary excesses, to communicate their ideas. We now live in the technological society the Futurists were striving for and EAT | TECH | KITCHEN reimagines the stories of the Futurist Cookbook into 21st Century interactive experiences. Led by an A.I. Bot-Chef, guests are encouraged to create unexpected culinary experiences that remix definitions of technology, ritual and consumption. Recipes lead visitors through experiences like Unfriending Rituals, Battery Cocktails, Social Media Influencer Diets and Edible Likes -- each using food, tech, absurdity and delight to create new reflections on our consumption of daily technology.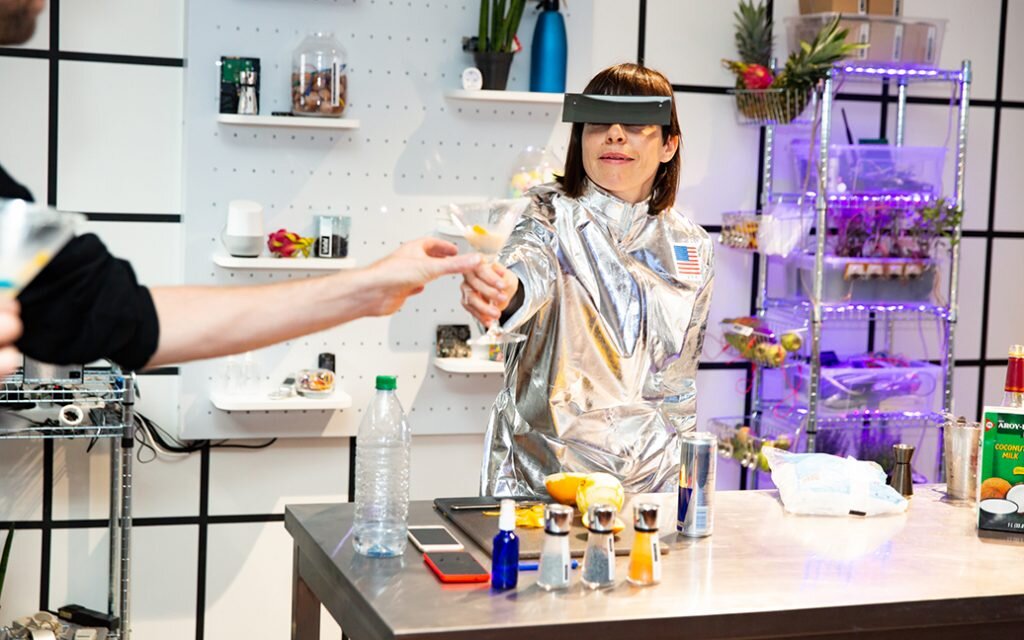 Commissioned by Film Fund Doclab Interactive Grant, IDFA Doclab
Winner of IDFA Doclab competition for Immersive Non-Fiction.