AI is going to change how marketers work. The technology is here; it's just a matter of figuring out how and when to use it.
From Coke and New Balance to Toyota and beyond, many of the world's biggest brands have started to experiment with it. But, for the most part, their explorations have been confined to one-off activations that focus on campaign work versus software tooling that changes how they fundamentally work.
While AI can be an awesome tool for creating innovative campaign work, for brand marketers, the core value of AI is going to be found in its ability to help them work faster, better and more effectively. The key to doing it right? Unlocking creative and business value.
Here are three key steps we're helping our brand partners take, each of which will allow you to get your hands dirty with little risk and a lot of rewards:
STEP ONE:
Start with marketing pain points.
Part of the reason people have been so slow to dive into AI is that it can feel overwhelming, especially if you don't have a tech background. Instead of trying to figure out an entire top-to-bottom strategy, I encourage brands to baby-step the process. Identify the biggest pain points in your marketing department through the lens of "use cases" and start exploring what AI can do to help address them.
For marketers and advertising agencies, one of the most common issues tailor-made for AI is versioning content on digital/social media. By using the right mix of AI services, you can automate the image resizing to meet the dozens of aspect ratios needed for different platforms. Additionally, you can quickly update versions so that images or copy are localized and personalized.
AI is also ideal for creating a visual style based on your brand guidelines, enabling creatives to generate new and tailored visuals through text prompts, building internal pitch decks, quickly and efficiently creating pre-visualization storyboards (including animated camera moves), and handling dozens of other tasks that transition from time-intensive to turnkey. This can all be done in your brand style rather than relying on generic AI images or pulling reference images or videos to help visualize the type of creative that is being explained. The ultimate goal is to save time and enable key stakeholders to better visualize marketing creative.
STEP TWO:
A quick sprint = quick wins.

The next step is to actually build the tech that can help you achieve your goals. The exciting thing about the recent explosion of the field is that most of the programs you need to accomplish your goals already exist; you just need someone to help you understand which ones are the best for your needs—and how to use them together.
From Stable Diffusion and Adobe Firefly to ChatGPT and Amper Music, there are dozens of software services across image, text, speech, music, animation and video that allow you to tackle the different tasks involved in content creation. Thousands of hours and resources have been invested into building these models. Many of them have APIs or are open-source, which means you can connect them together to develop custom solutions that work for your needs.
Over a short period of time (say, four weeks or so), identify a use case and build a prototype around it. See the output you get and iterate from there. You will need someone with some tech knowledge to set this up, but the final output is a web-based interface that anyone in your marketing department can use.
My company is leveraging a visual node-based AI content pipeline that we've built over time, allowing our clients to more quickly and easily daisy-chain these services for their specific use cases. For example, we worked with Coke on a fun campaign project called "Summer of Music," offering music festival attendees a personalized music experience powered by four different AI services.It's important to note that for the above project, we worked with Coke to "fine-tune" the AI models only on licensed content.
This allowed the legal team to sign off and create an experience that was still fun and unexpected, but the back end was pulling from licensed images and music.
STEP THREE:
Yes, you still have to think about legal.

As you're building and experimenting, it's important to take a proactive approach to covering your legal bases. This technology is still new, and lawyers are actively shaping the laws that will determine how and where marketers can use it. There are a few things you can do and should consider on this front.
First and foremost, start internally. You can use a closed, internal server and private sandbox for testing and learning. Your best initial step is probably tackling tasks like internal pitch decks or other efforts that won't leave the confines of your office. This allows you to work toward making your internal marketing content generation and processes more effective without having to worry about potential copyright infringement.
While you do that, start discussions with your legal team about the AI services you'd like to actively use moving forward (e.g., ChatGPT). Ask your legal team to establish an agreement directly with those companies (e.g., OpenAI) and define gray areas (e.g., is your brand data being accessed by the larger model?). Additionally, there are trusted partners your marketing department is probably already working with, such as Adobe, Google and IBM, that have created AI services with clear policies regarding the content their AI models are trained on and how they use any brand data submitted to them.
In conclusion, the path to breaking out of the AI jail is all about taking practical steps to harness the power of this transformative technology and showing value. While the task may seem daunting, its potential to revolutionize your day-to-day operations is worth the effort.
The key is simple: start taking action.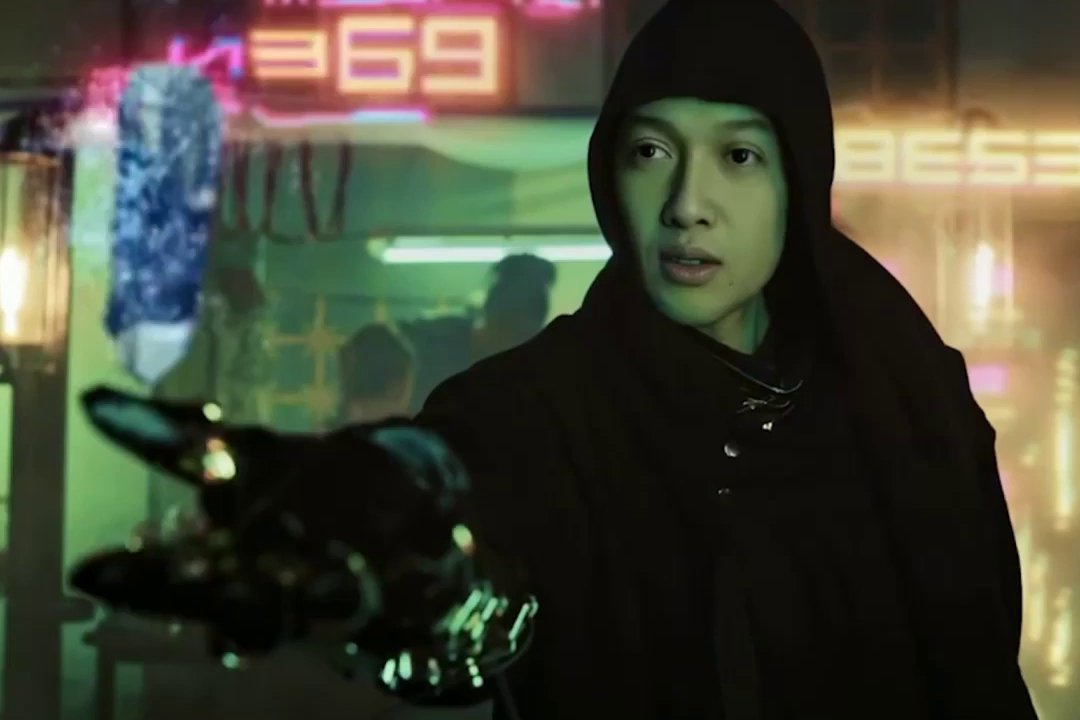 Kick-start your efforts and demonstrate real use cases that showcase the value AI can bring to your organization.