The Mural
We created an augmented reality mural to experiment with the future of art in public spaces. 'Sight Beyond Sight' is a mural created by one of our rostered artists, DJ Neff, displayed on the outside of our warehouse office in Santa Monica. The camera lens is a powerful symbol that enabled us to explore a wide variety of AR possibilities. Serving as a look into our imagination, the portal gives us a chance to create content for different types of AR worlds over time.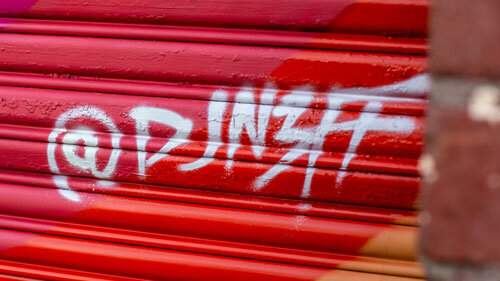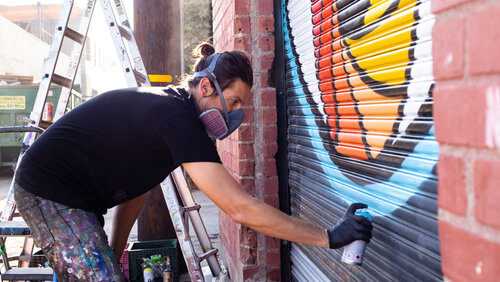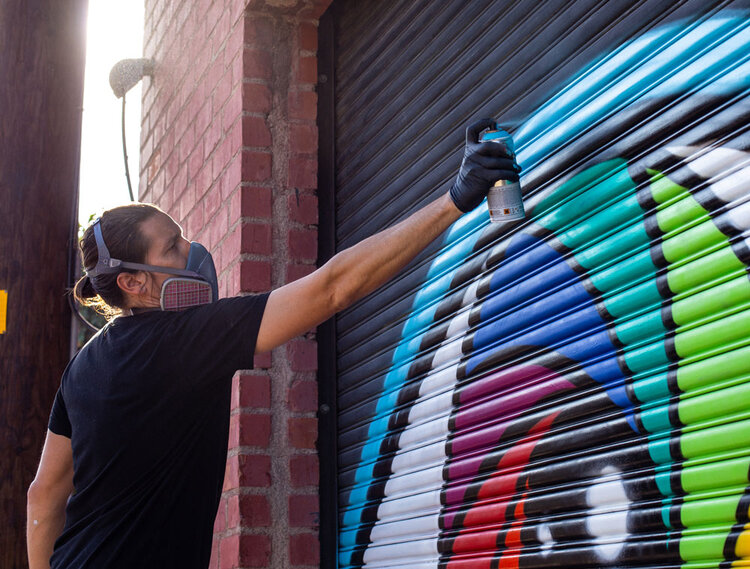 The App
Beside the mural, we posted a plaque with a QR code that allowed people to download the mobile AR portion of the experience. The app features three AR filters that bring the mural to life in different ways: Time Lapse, SpaceBalls, and Enter the Void.
See For Yourself
If you're ever near our offices, feel free to swing by and check it out. If not, that's totally fine because you can experience it RIGHT HERE by downloading the app and scanning the image of our mural below. Enjoy!